The construction of this unique facility builder took four years.
And the result is impressive: 150 meters high and 127 thousand square meters of floor area in the center of Astana, capital of Kazakhstan.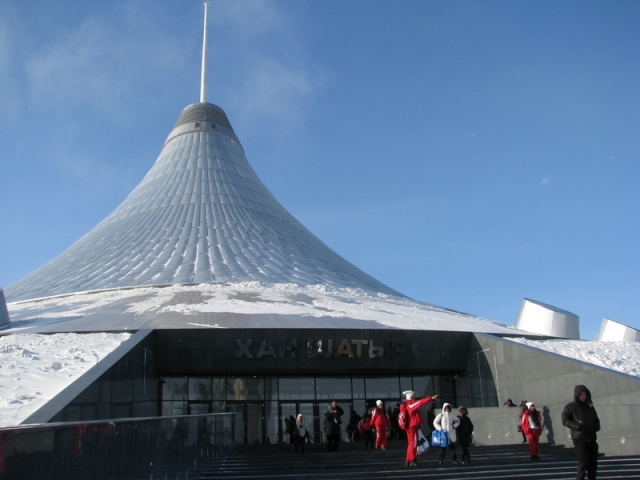 "Walls" tent made of a transparent polymer fiber, which not only transmits light, but also has a high level of insulation.
Because of this, in a tent year round keeps summer temperatures.
Inside, Khan Shatyr offers visitors to shop in the supermarket, eat in restaurants, spend your time in one of the cinemas or just stroll through the family park.
It also has an impressive parking for 700 cars, offices and gyms.
The main point of this gigantic tent, is a beach resort with sand brought from the Maldives.
A huge number of tropical plants, a water park and swimming pools with wave effect, as well as heated sand, allow guests to visit the resort, even a cruel winter.