Grozny City - a complex of high rise buildings in Grozny.
It will house residential buildings, business centers and hotels.
Being a big fan of the roofs, could not miss a sortie on the tallest building in the North Caucasus.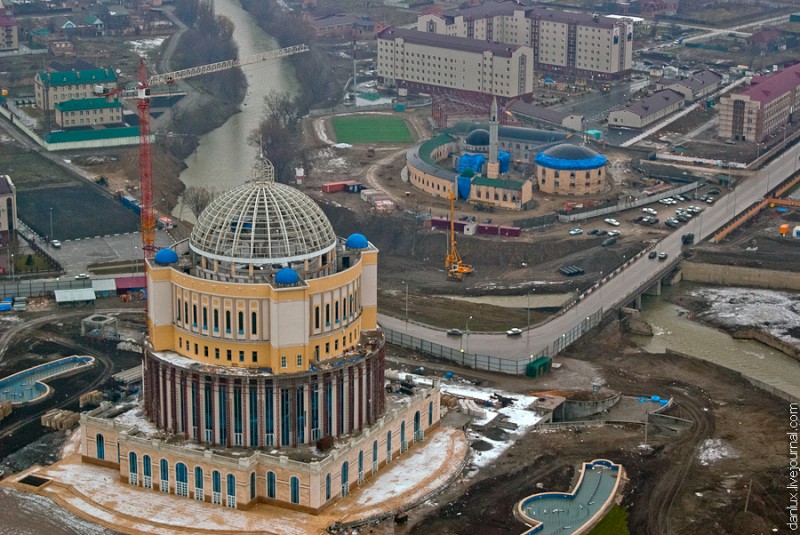 Source: Zhzhurnal /

danlux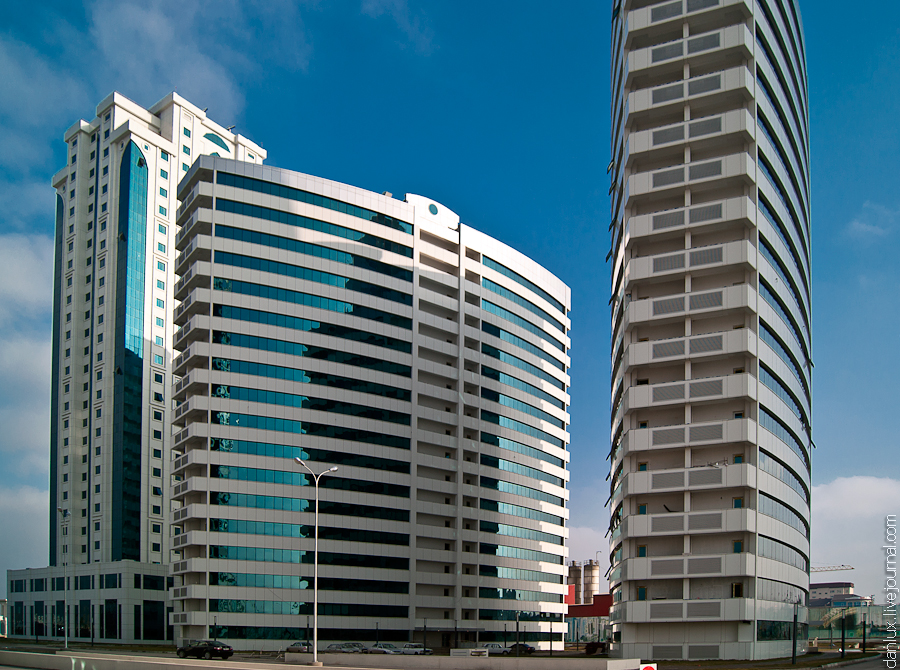 1.
The two low-rise buildings will be residential apartments.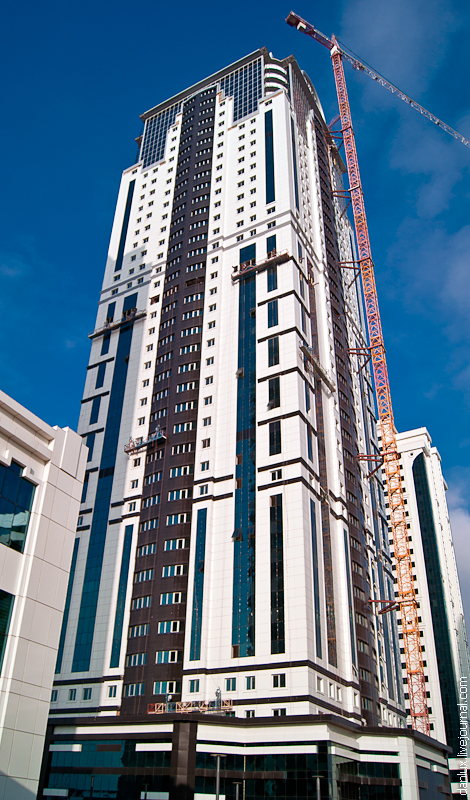 2.
The tallest building is not completed, under way in finishing work, the crane is not removed.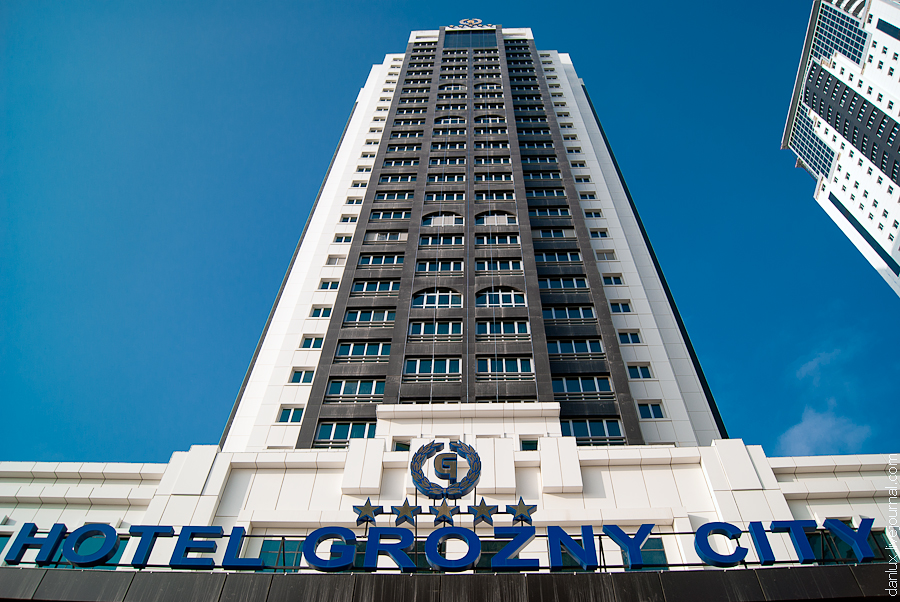 3.
Five-star hotel "Lincoln City" has already opened its doors.
Under a glass dome on top is a restaurant.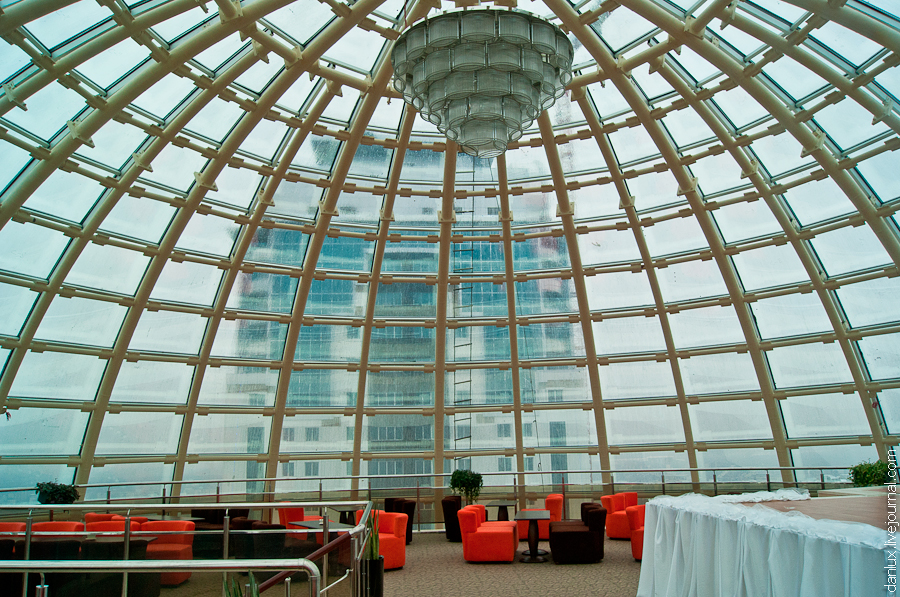 4.
One overcast day visit to this restaurant.
It was just time snack.
Excellent service, chocolate cake, weighing a pound - a very tasty, in a general impression was positive.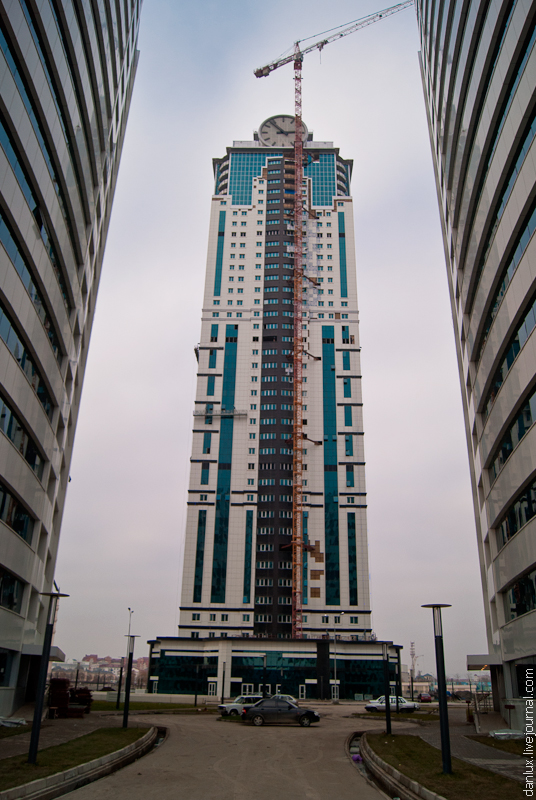 5.
After that, look at the bottom of the tallest building in the complex.
I decided to climb up.
Climbing stairs took about 20 minutes.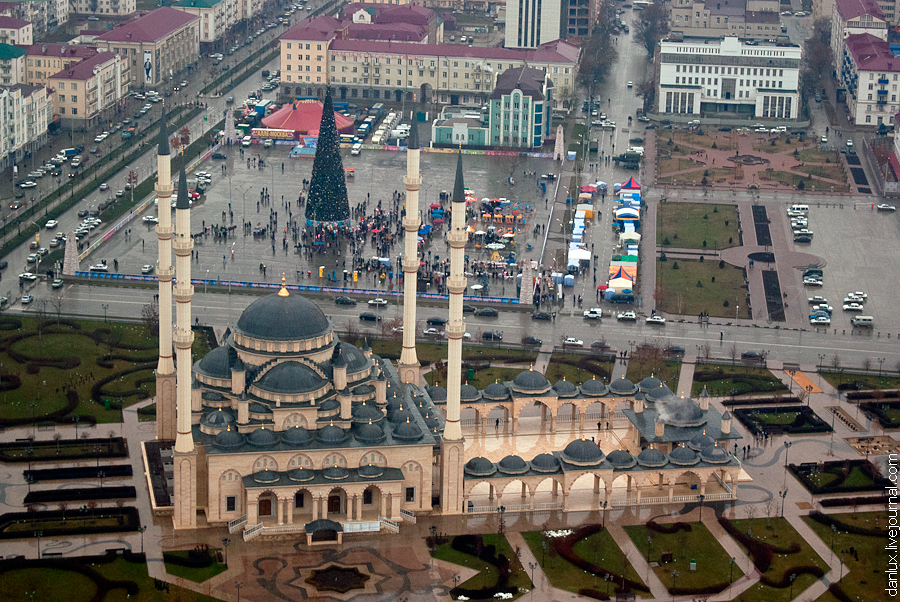 6.
The view from the helipad to the center.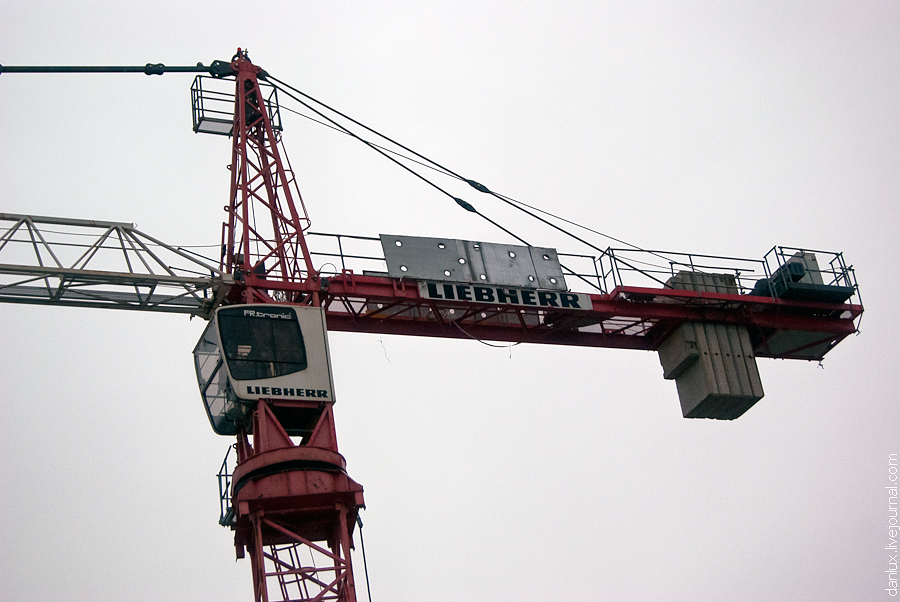 7.
Above me was the only

crane

.
Looking at him, thought: "Now or never!"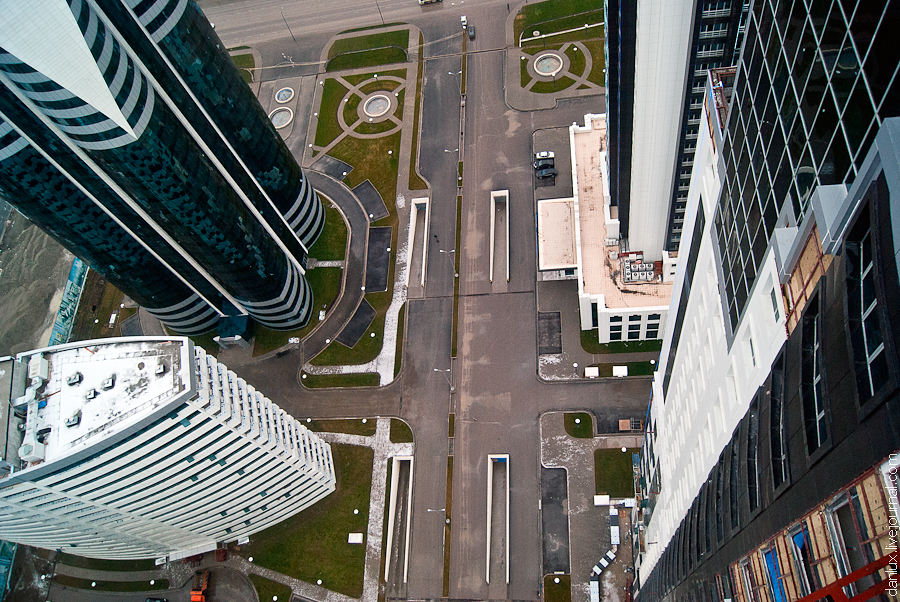 8.
I was standing on the top crossbar-ladder, which tap is connected in several places with the building.
At the bottom of the check-in see four underground parking.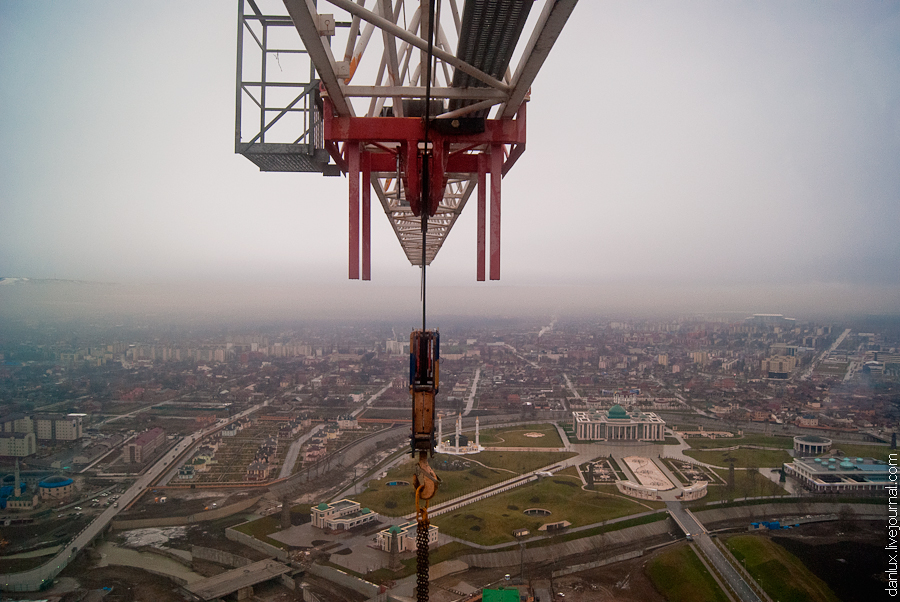 9.
Here it can be seen, sit in a chair when the crane.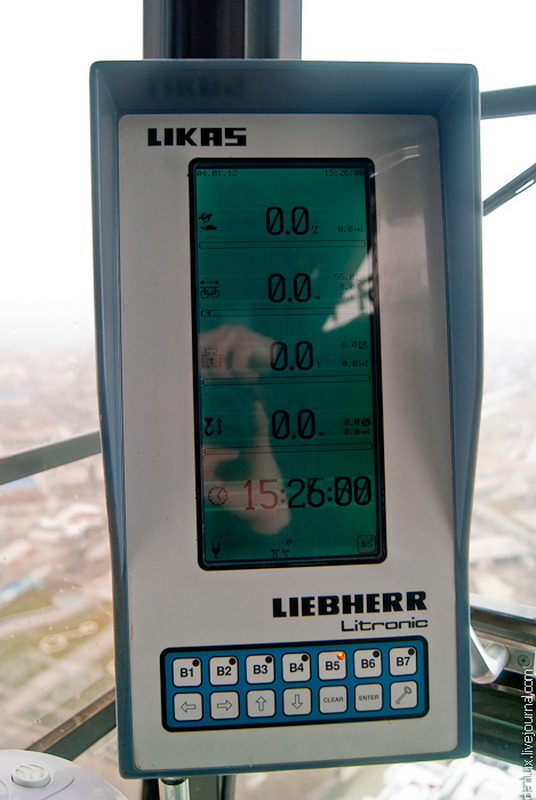 10.
Beside the information plate.
All energized crane would be to direct the.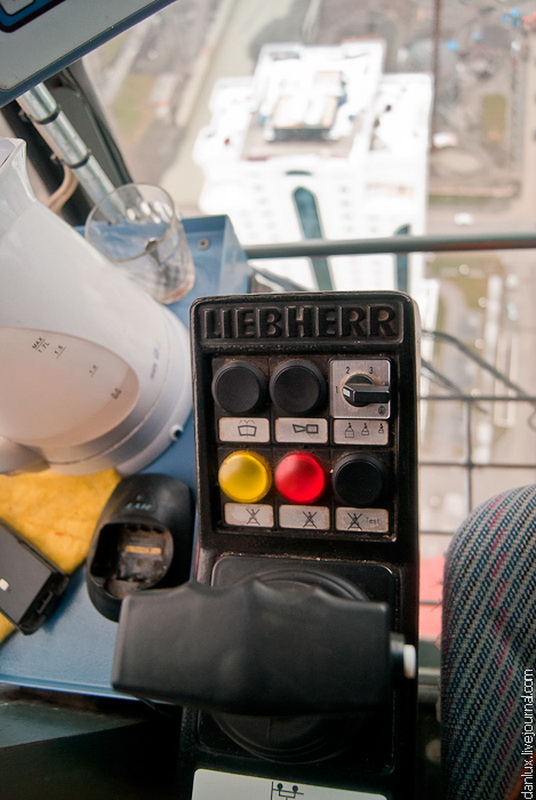 11.
On both sides of the chair are two joystick and a few buttons.
No instruments, such as cranes in domestic production.
There is also an electric kettle, glass, portable radio and charger for it.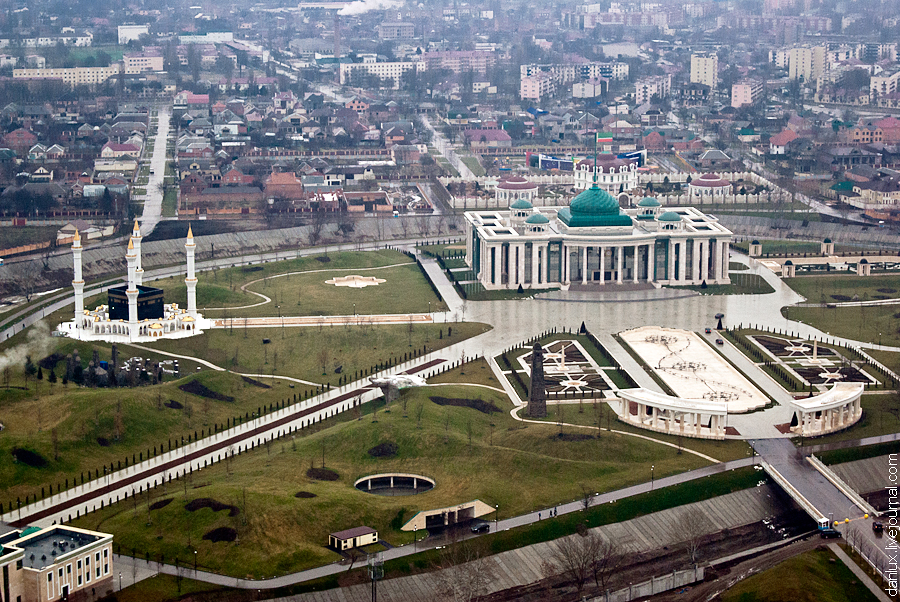 12.
Got out of the cab and looked around.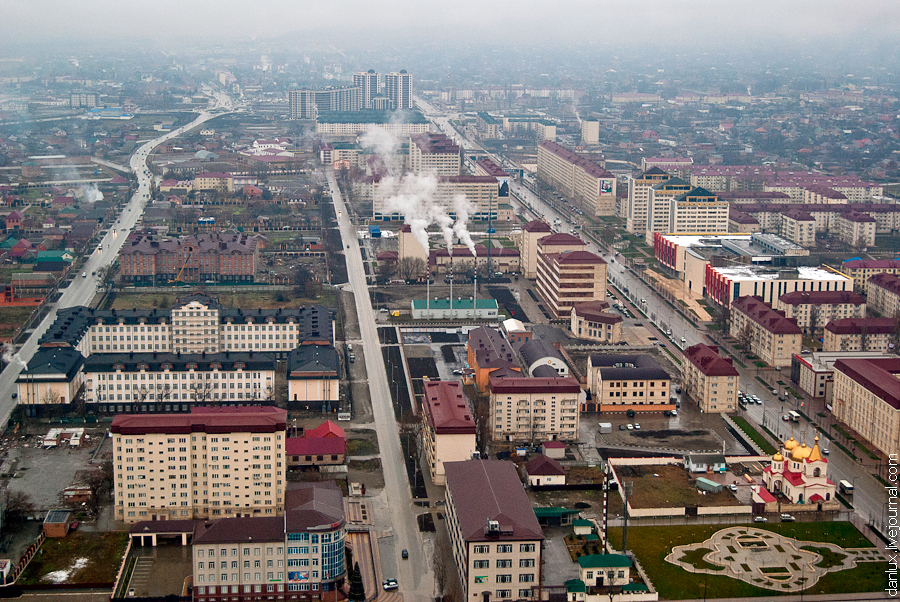 13.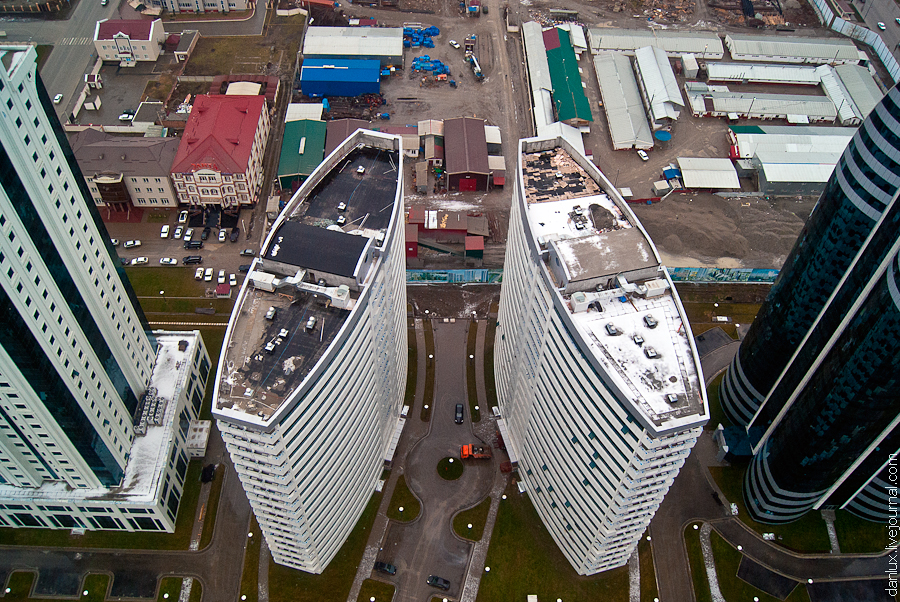 14.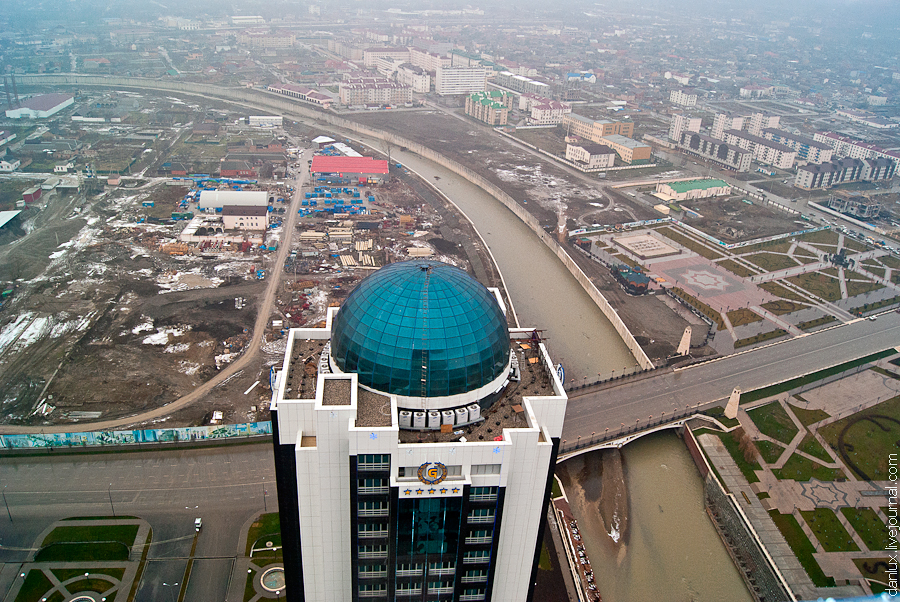 15.
The dome of the restaurant where I had just visited.
Behind him at the bottom - a construction site for the second stage of "Lincoln City".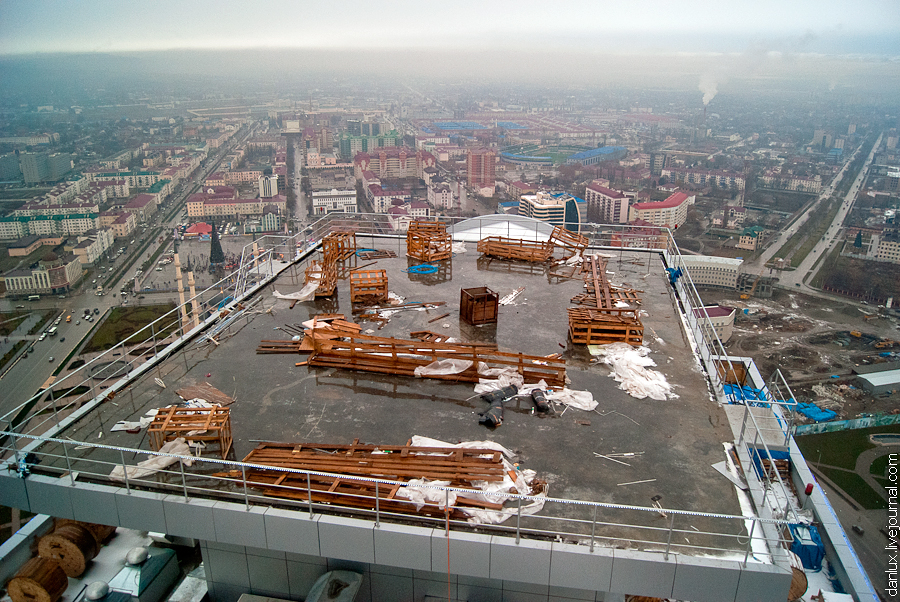 16.
Helipad building.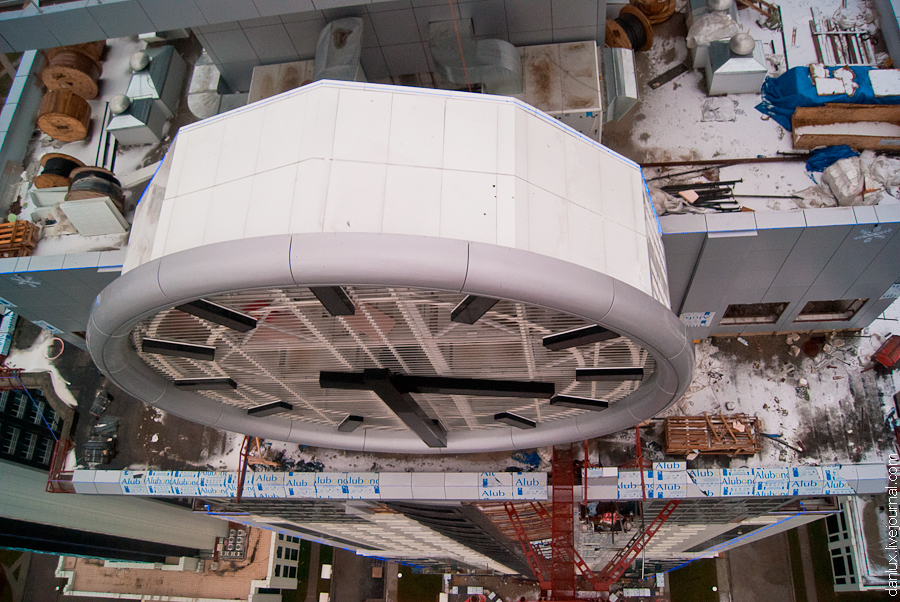 17.
The world's largest round clock, with a diameter of 14 meters.
The crane will be removed soon, watch and photograph with such a perspective can only be from a helicopter.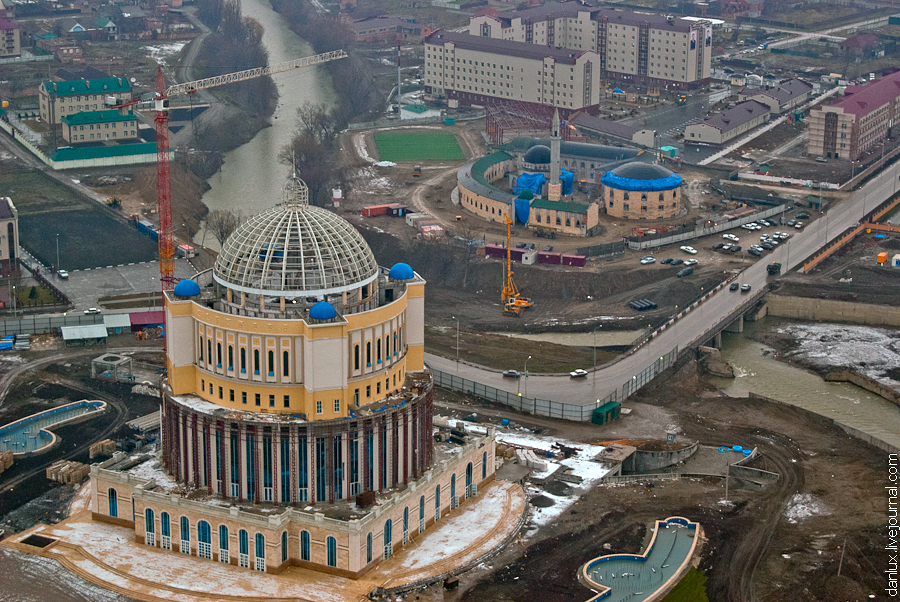 18.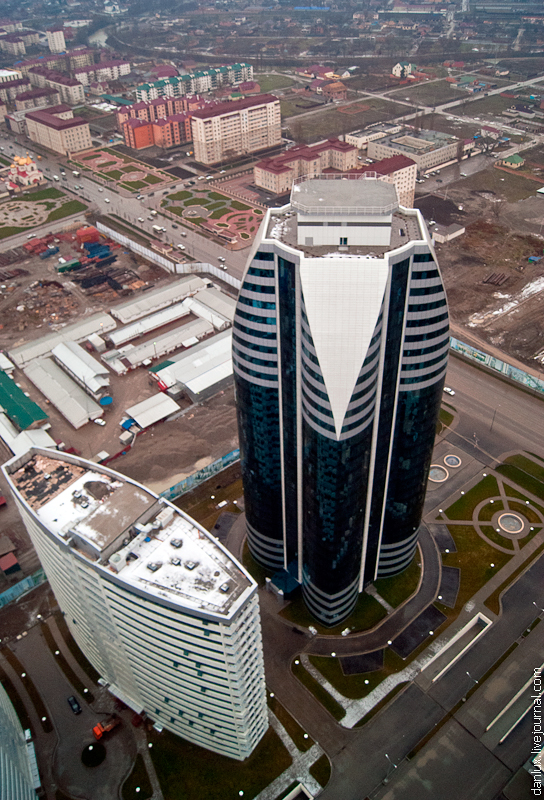 19.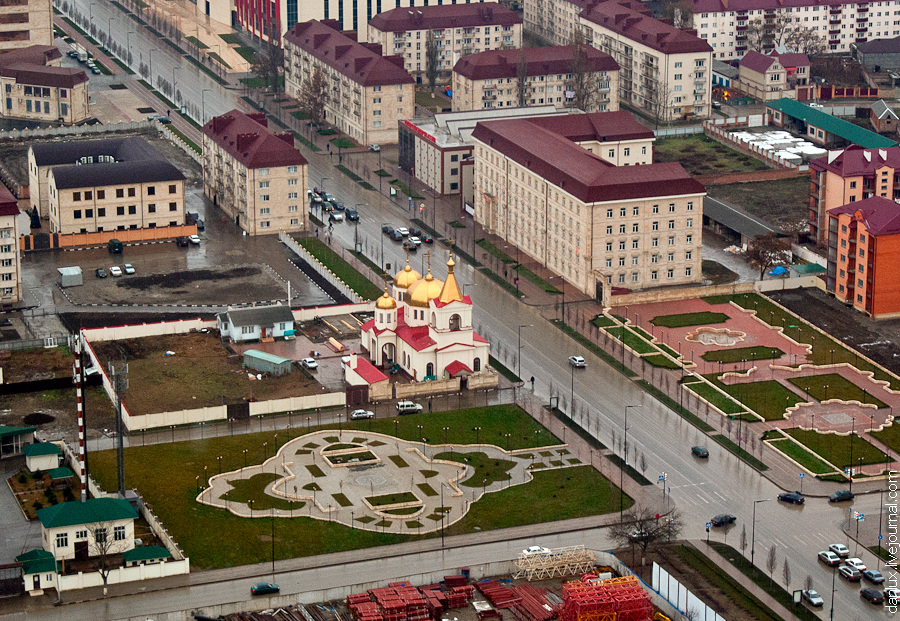 20.