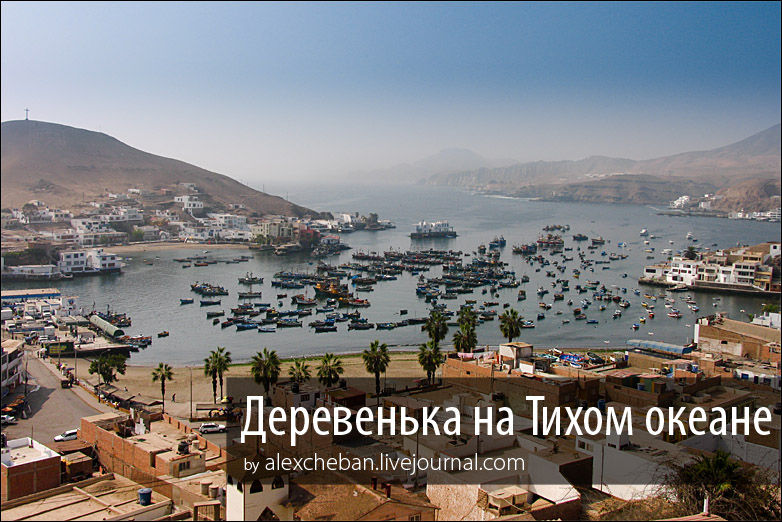 Pucusana, Peru.
On the Pacific coast 100 km south of Lima is a small but very cozy fishing village Pukusana ... Gen. simple fishermen, Peruvian penguins, seals, pelicans and more about "non-touristic" Peru.


What do you know about Peru? "Somewhere in
South America
", "frightening and dangerous", "
Machu Picchu
", "
Lake Titicaca
" ... and of course the llama ... Well some like on someone's toes: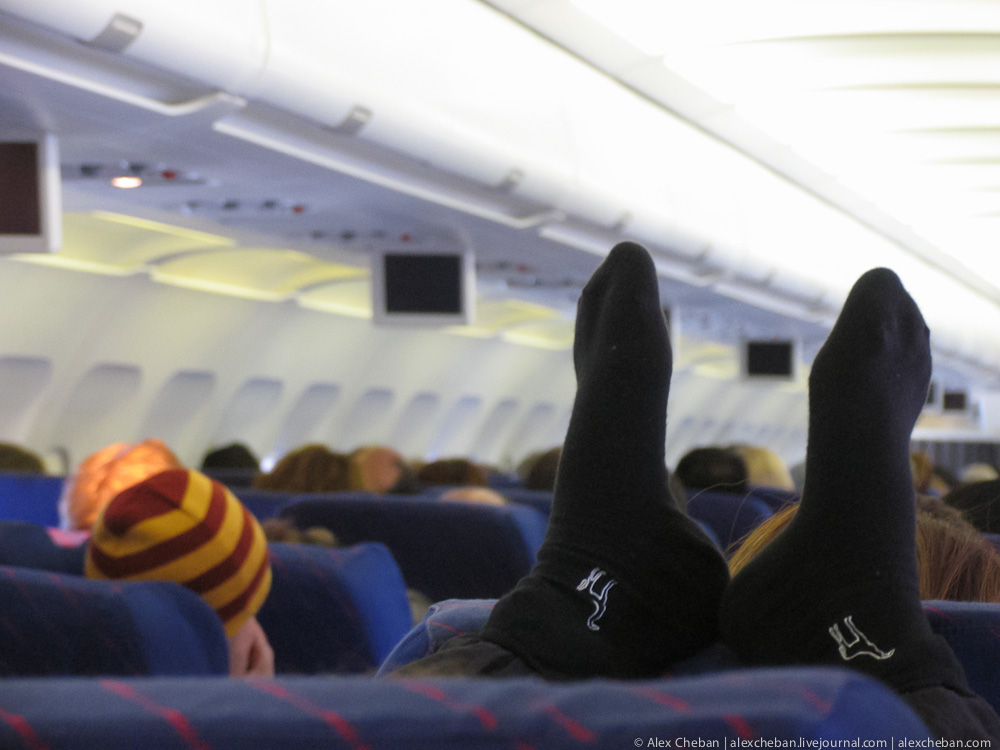 Now leave the stereotypes behind ... Following the advice of
Lonely Planet
we have chosen Pukusanu as a place for learning experience "feel the country as it is," and not mistaken:) Dovozit here now is such a bus № 36 of Lima: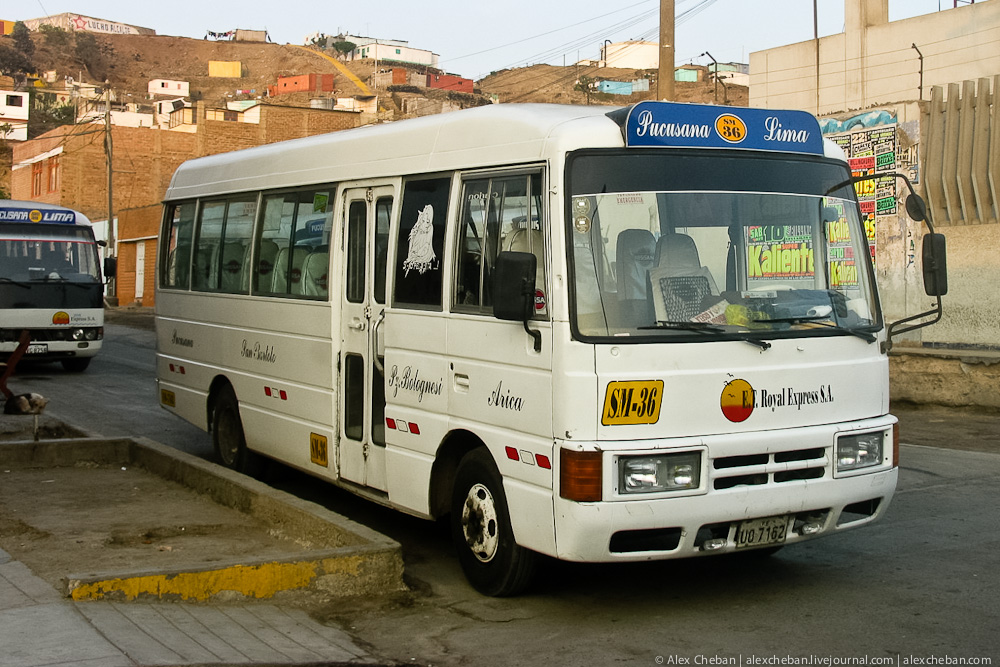 Contrary to most of the precautions for their personal safety in Lima, Pukusana was surprisingly quiet and safe place. Located in a small bay, the main source of income is fishing, as eloquently speaks of its coat of arms: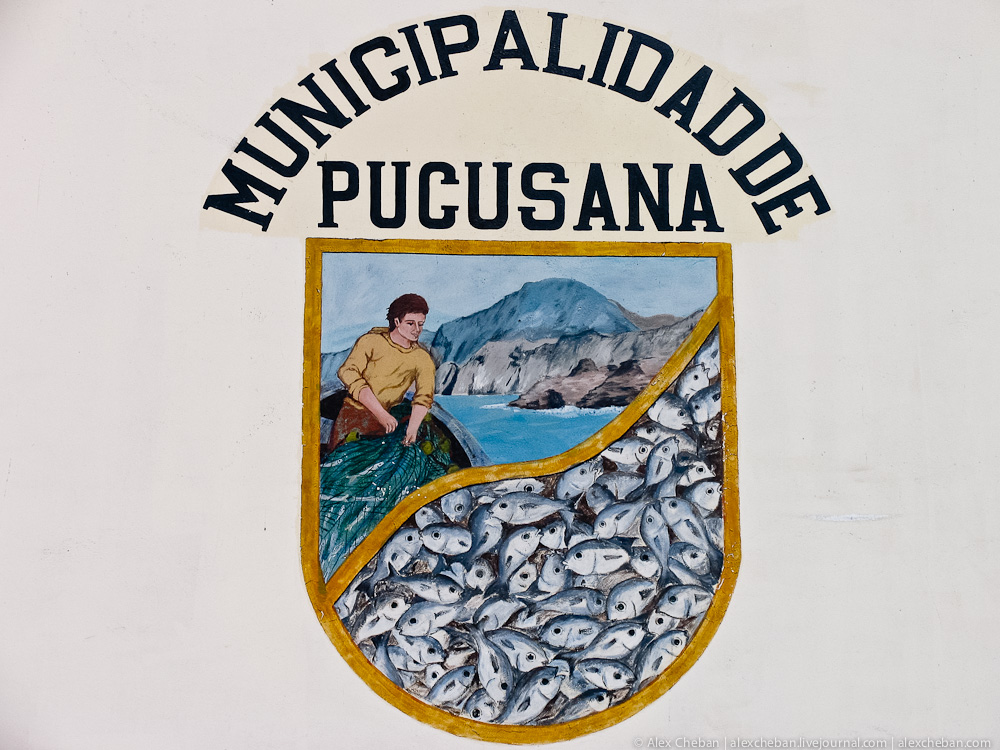 And let it be more like a small town, but yet has the status of villages.
Panoramas Pukusany: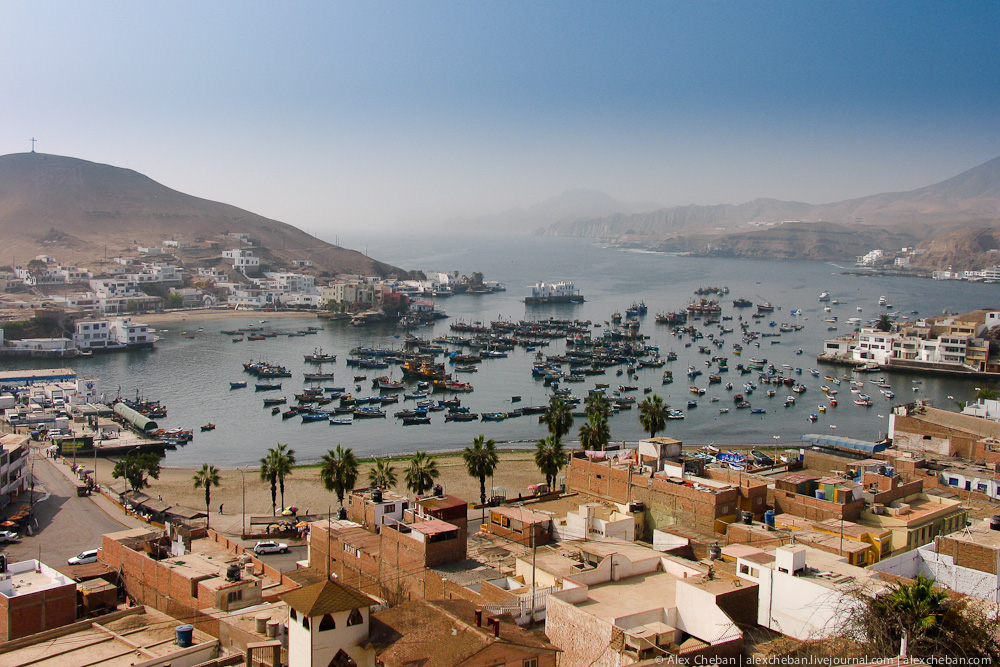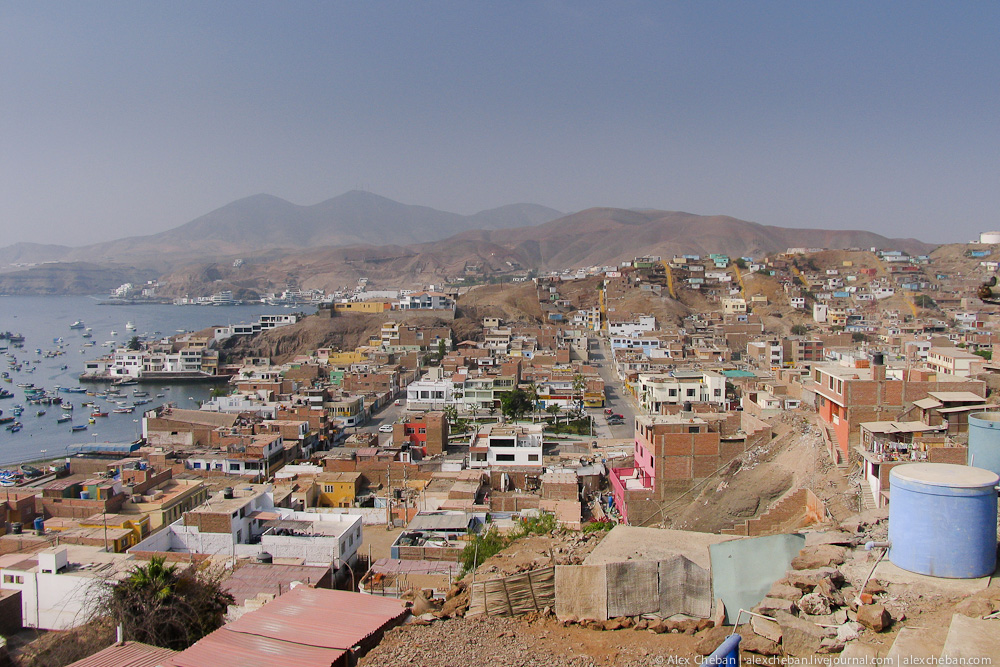 Several times seen this in Peru - the stairs are painted in bright yellow:
Pukusana located on hilly terrain, creating a very interesting and photogenic landscape: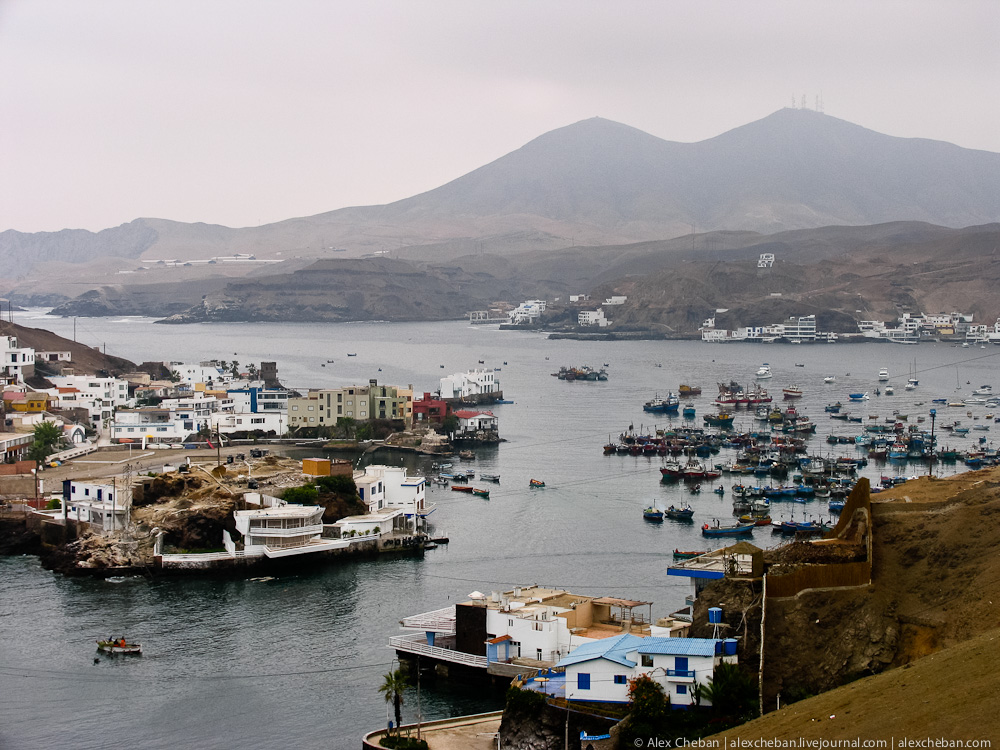 Lighthouse: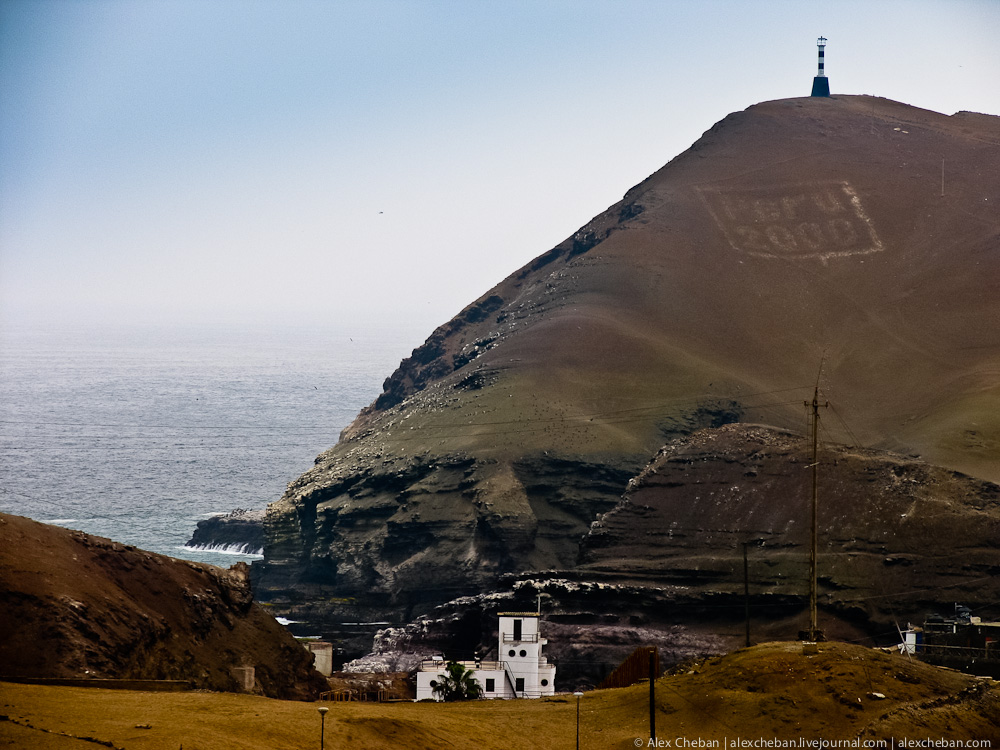 And a very interesting cove, where crashing waves pouring out of the ocean: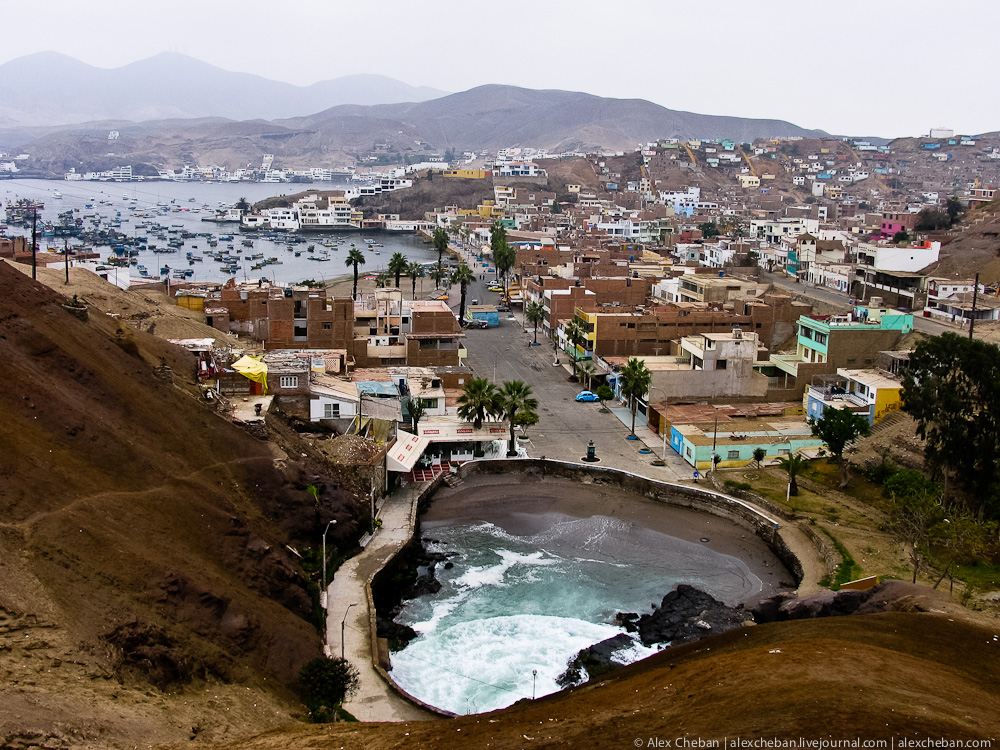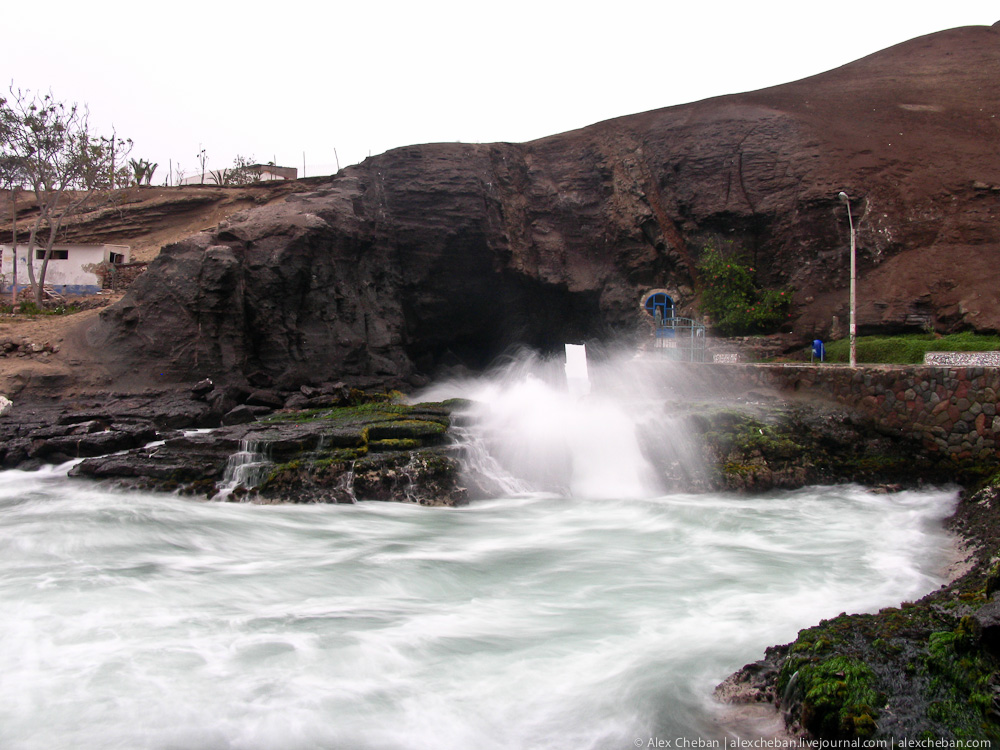 Local shops, all very bright and colorful: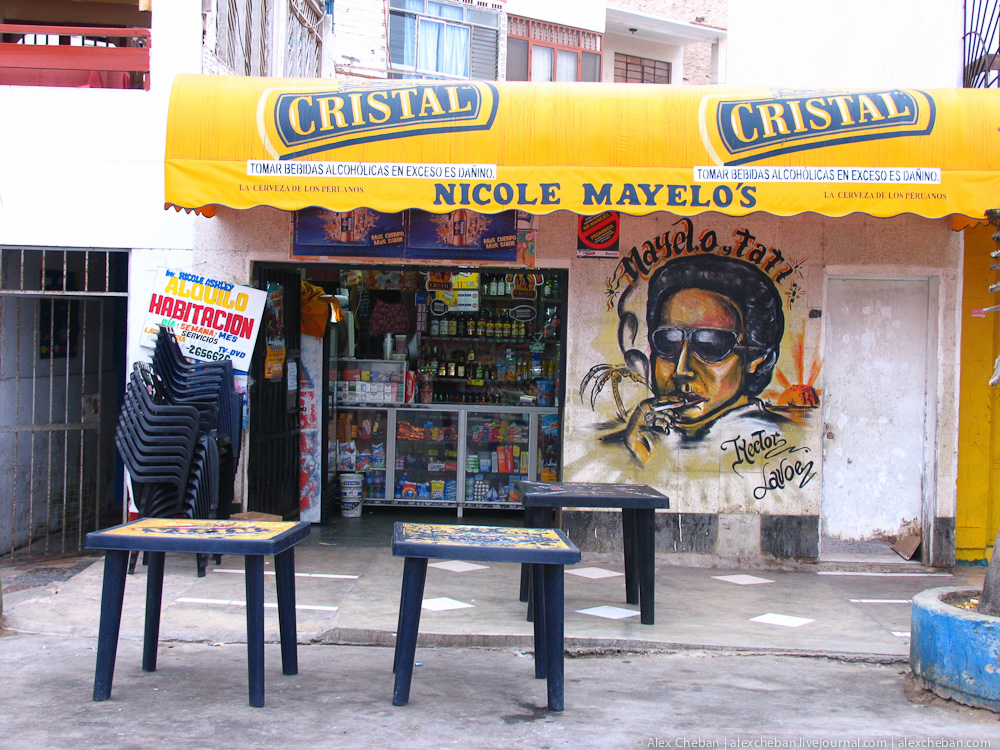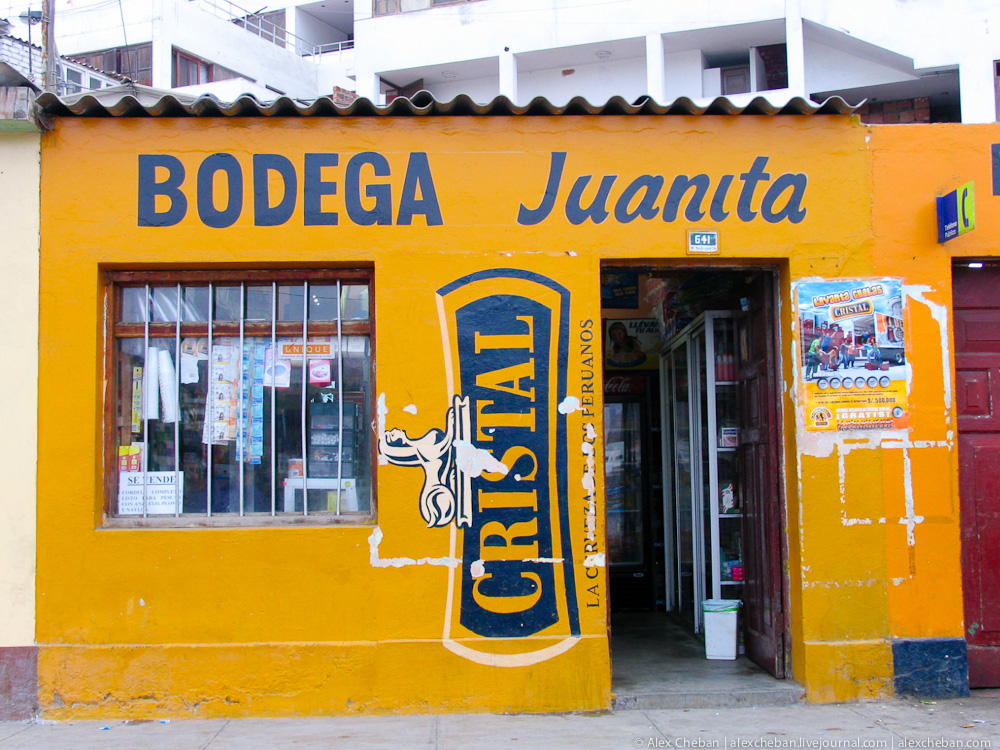 Transportation Pukusany: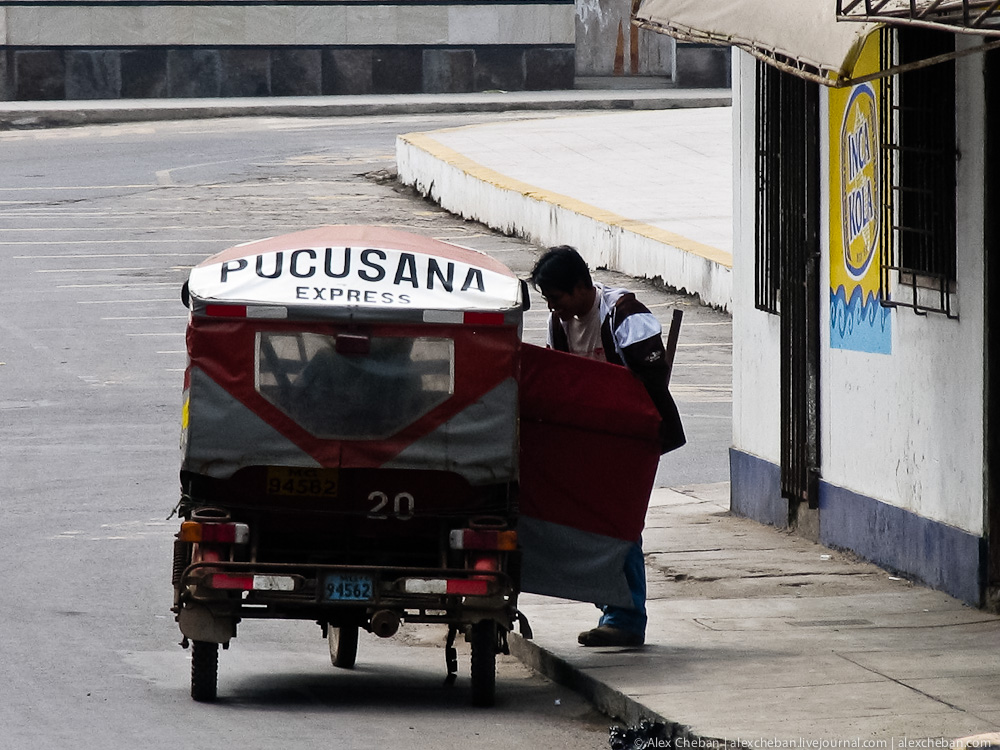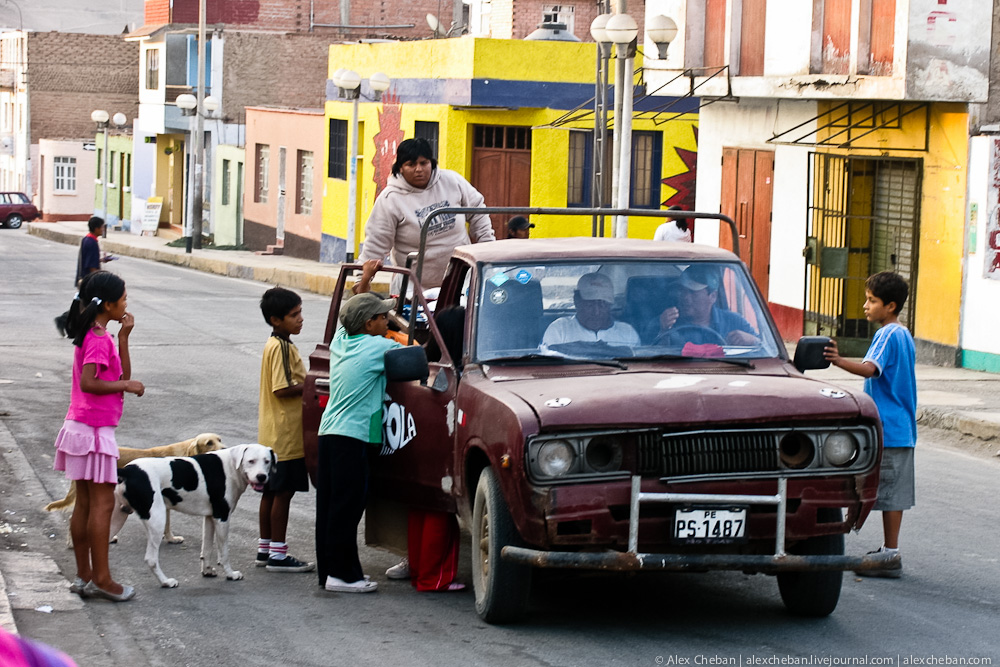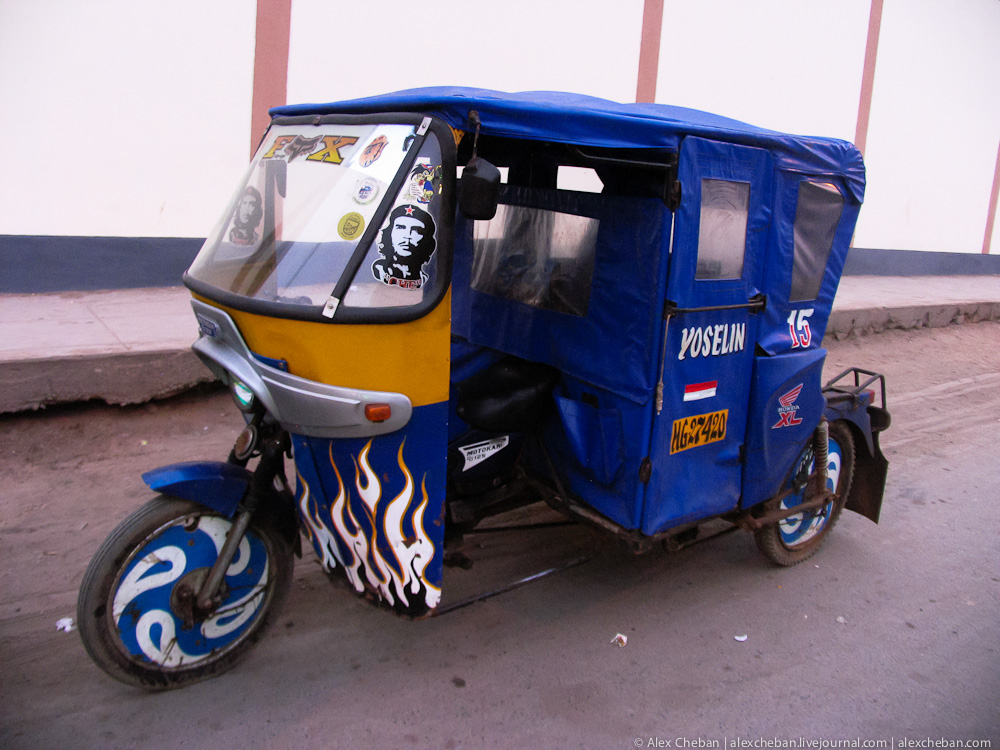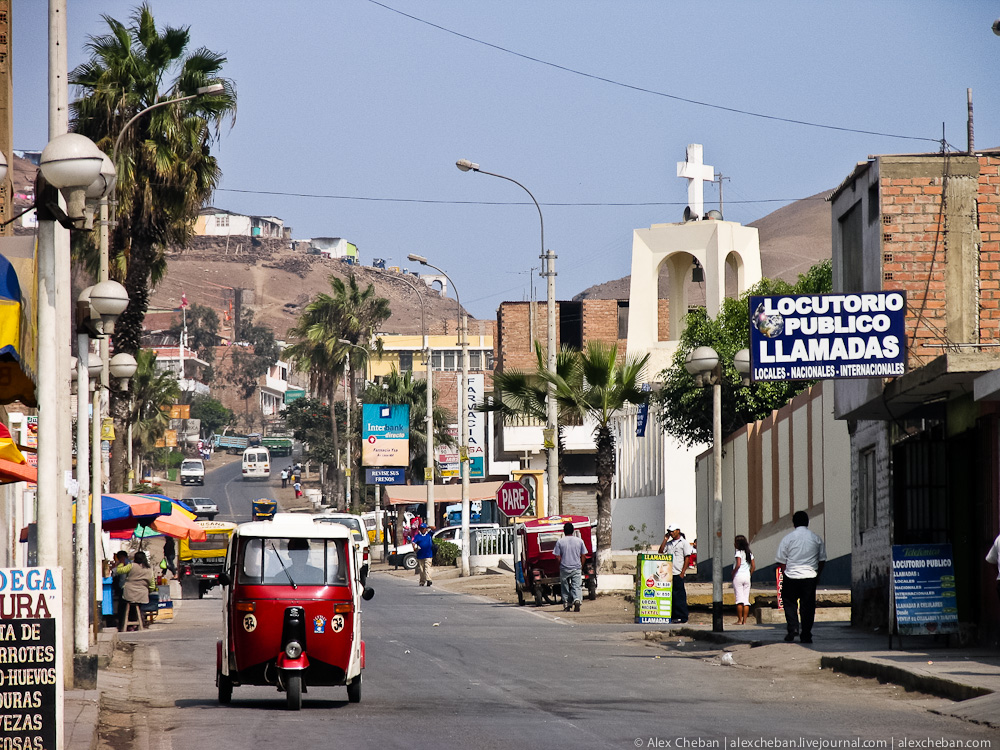 And a stunning bust of an unknown Peruvian grandmother ...
Fast food on the beach: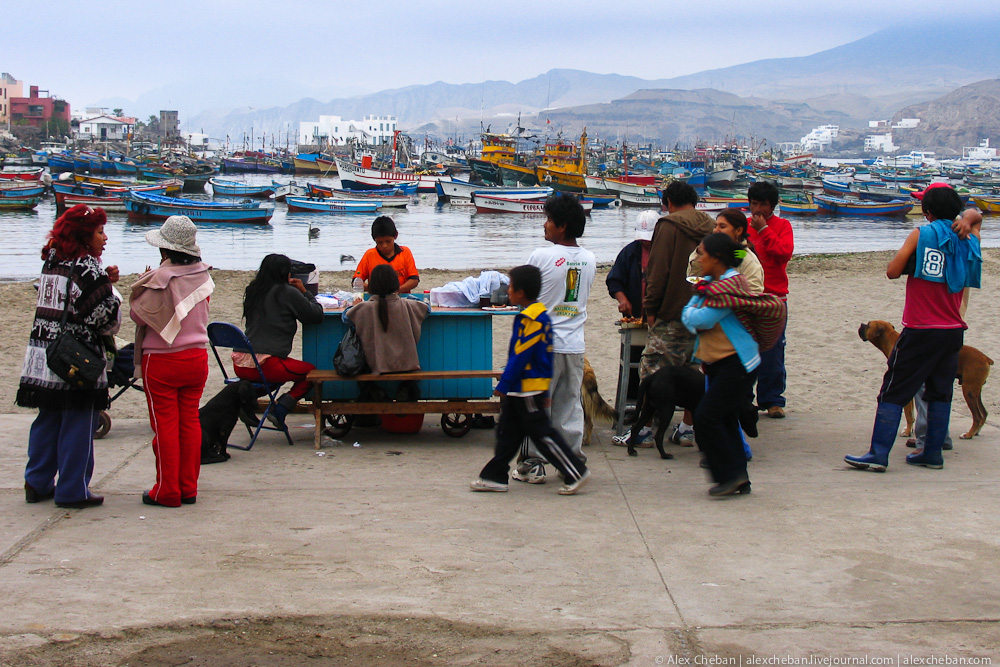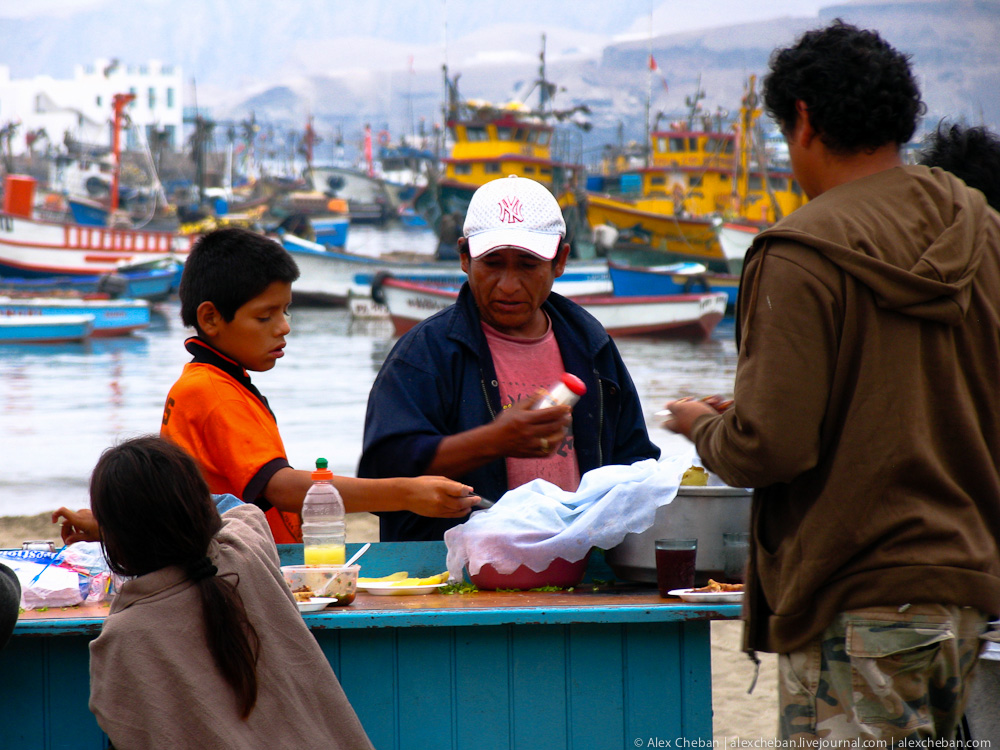 All you can do both: and have dinner and catch head lice:
Fernando: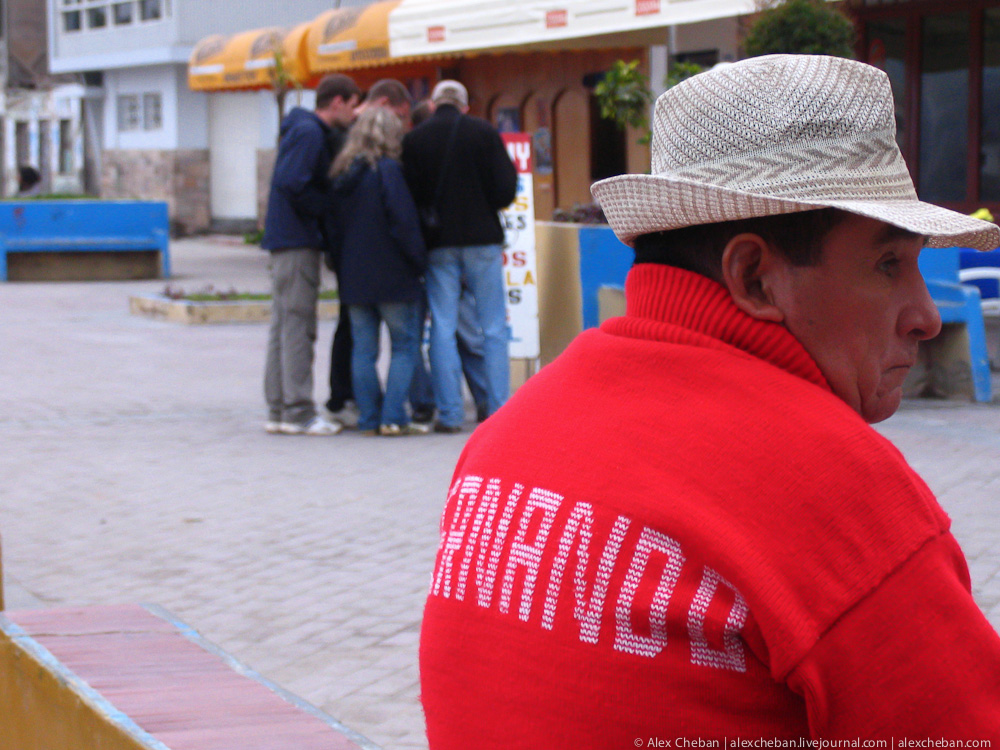 Port, the point of departure of boats at sea and fish sorting after the raid: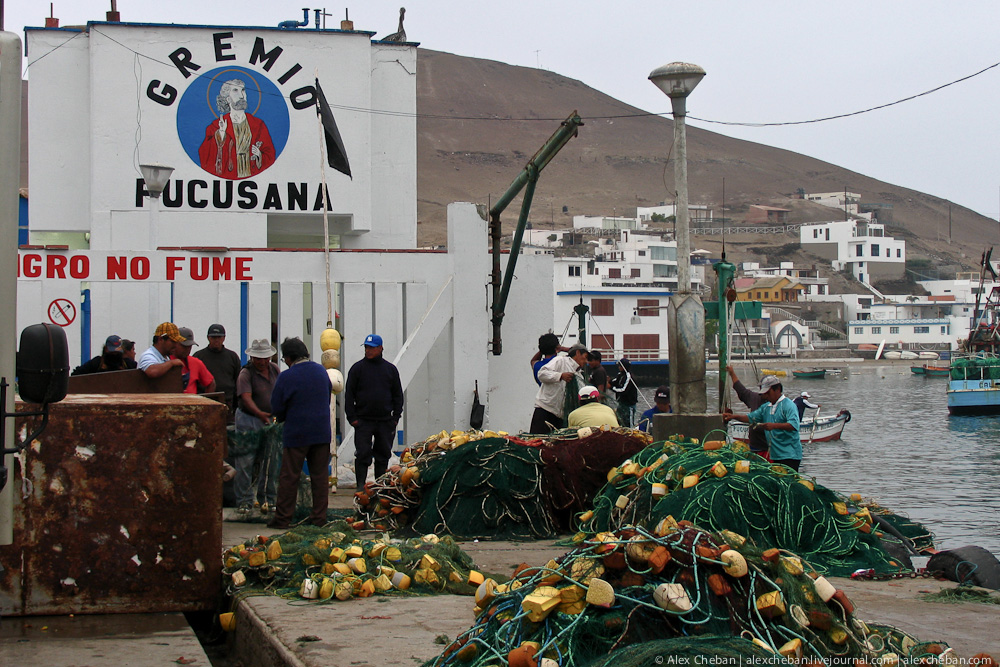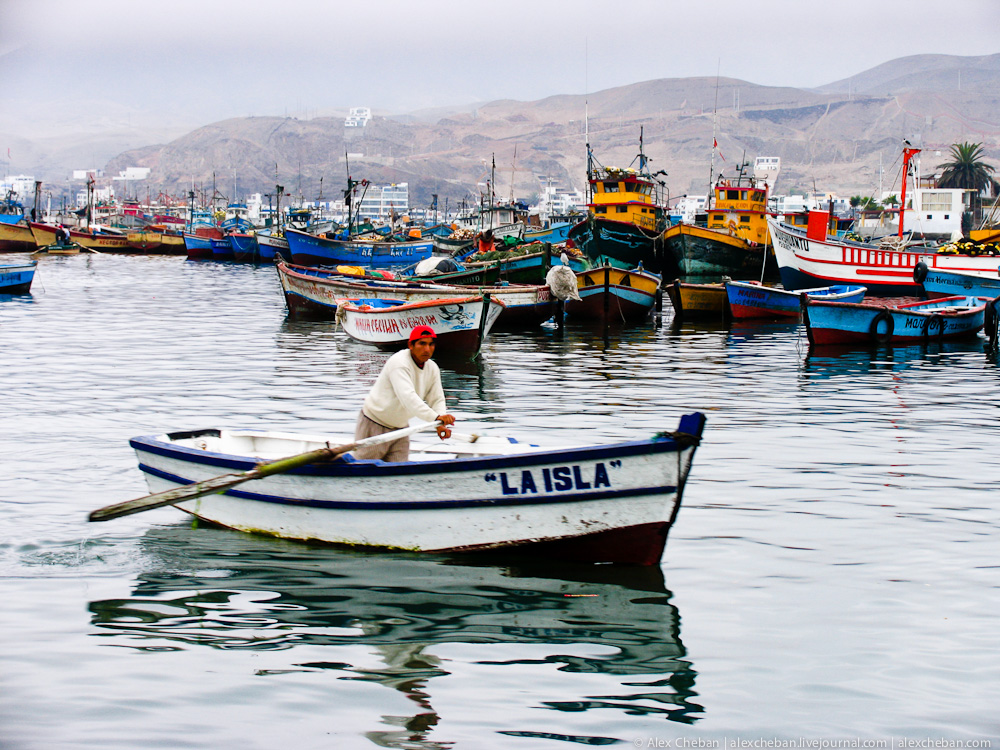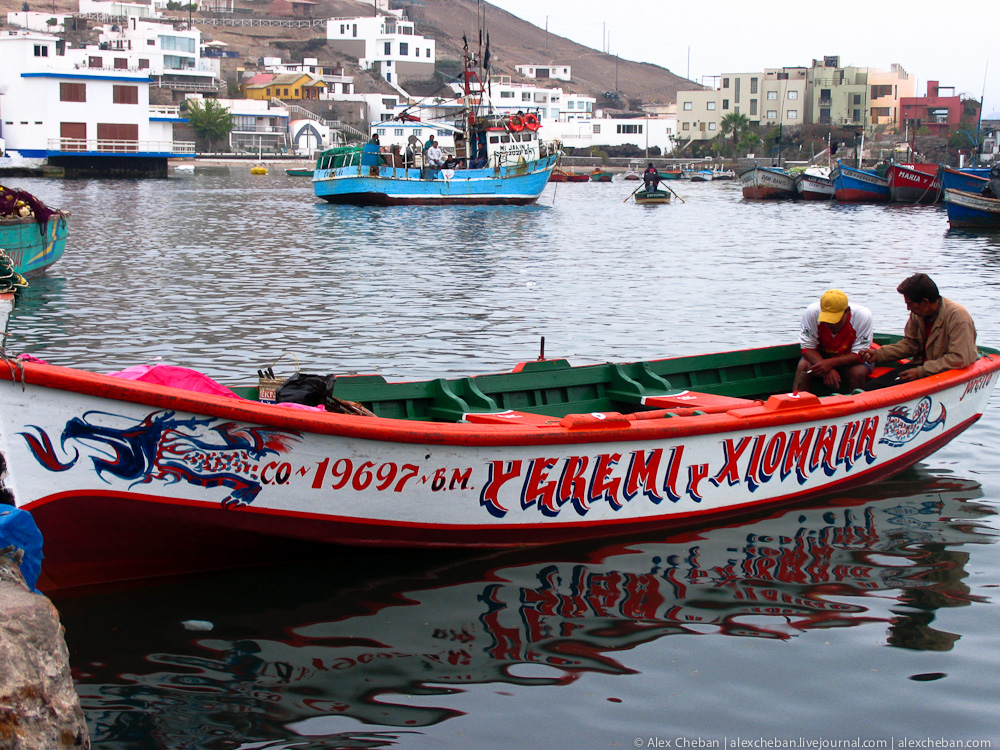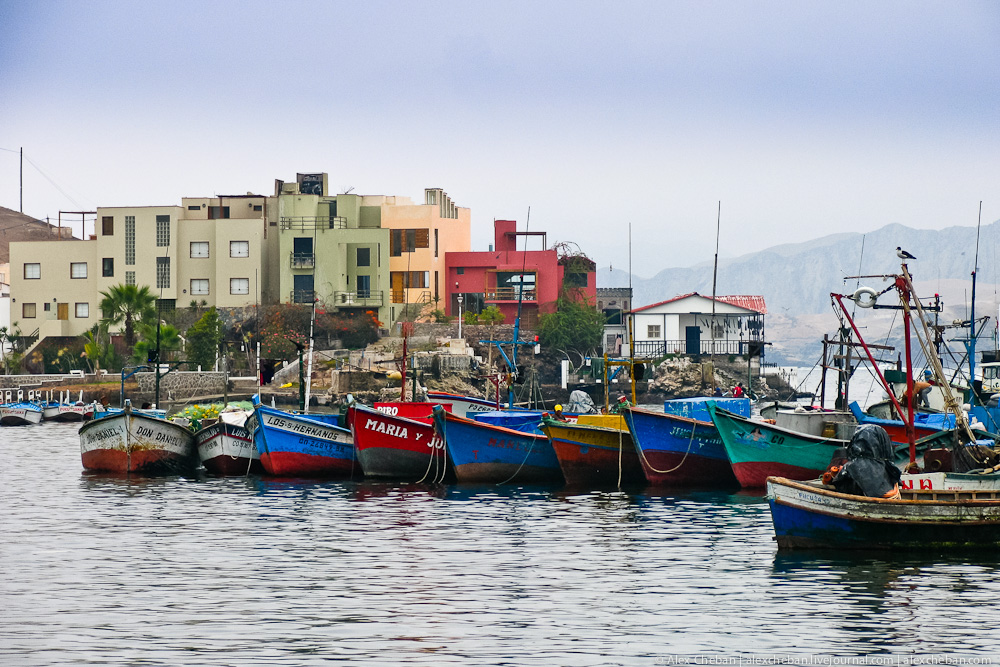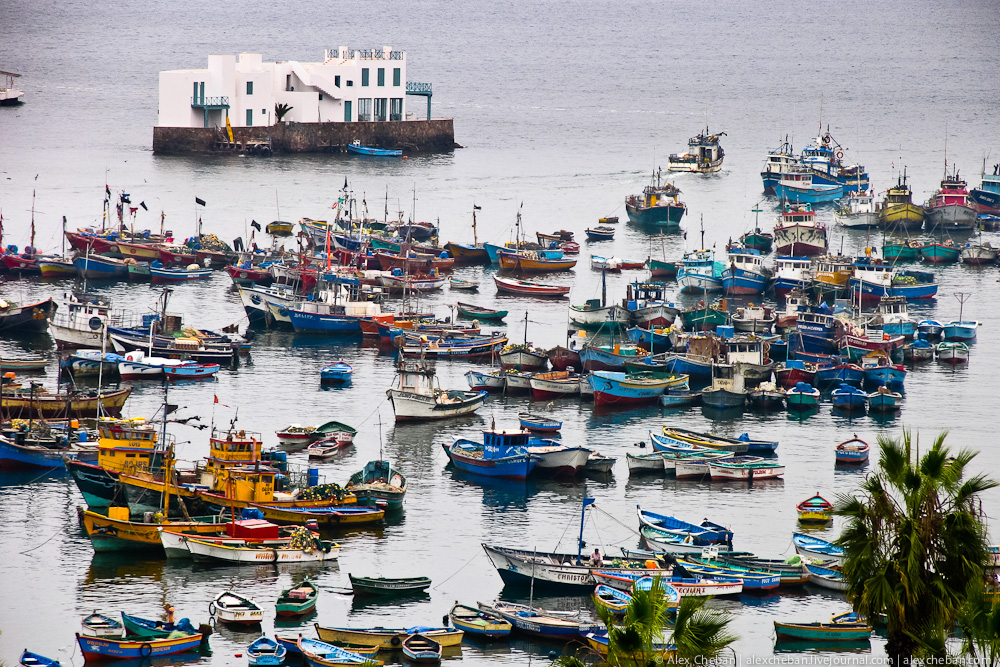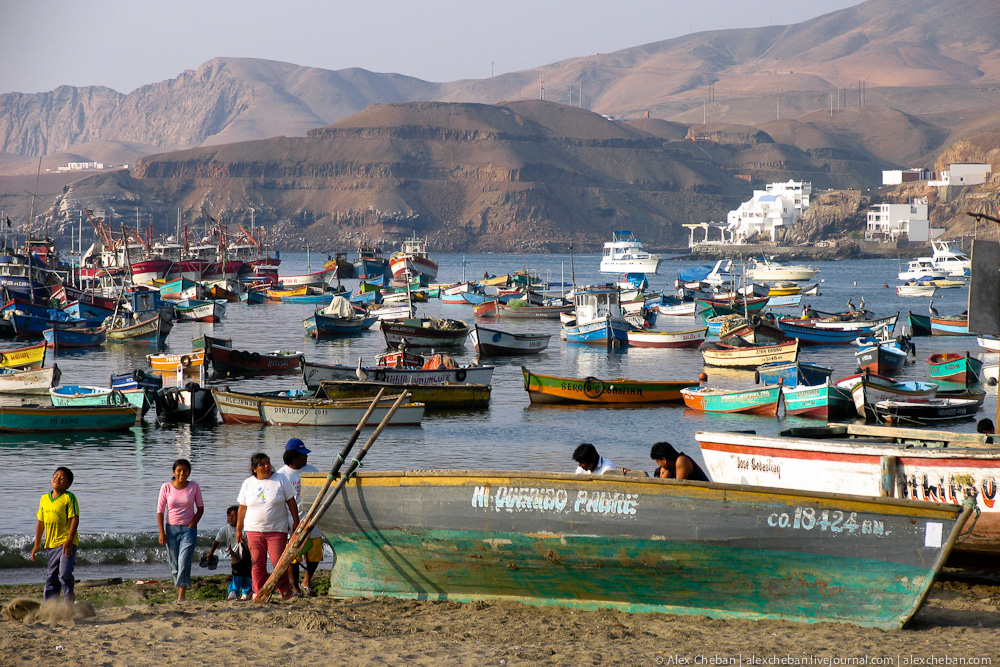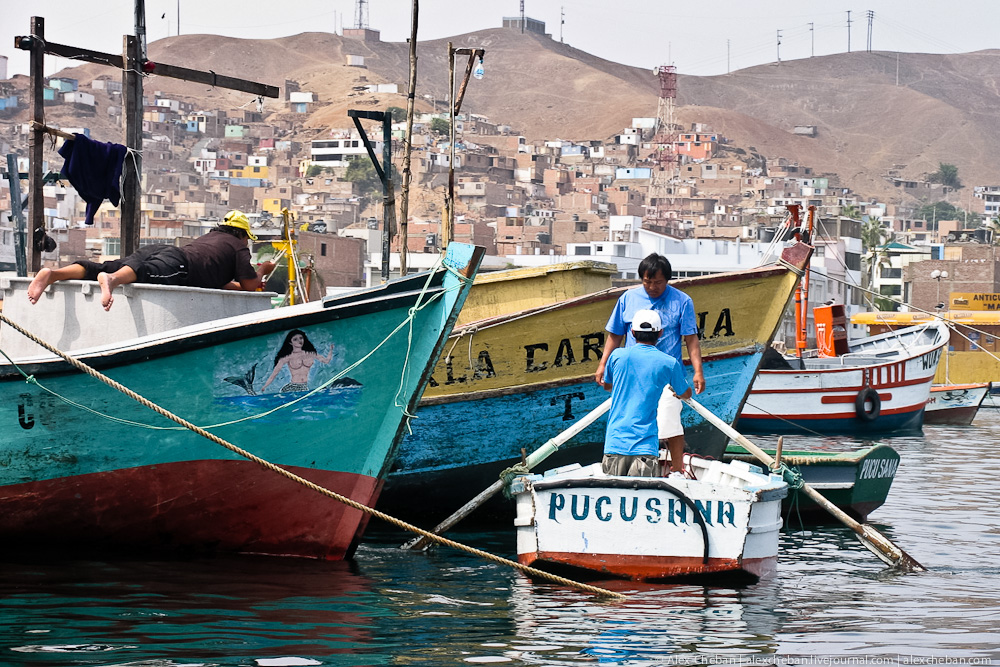 ... And their pirate boat also has: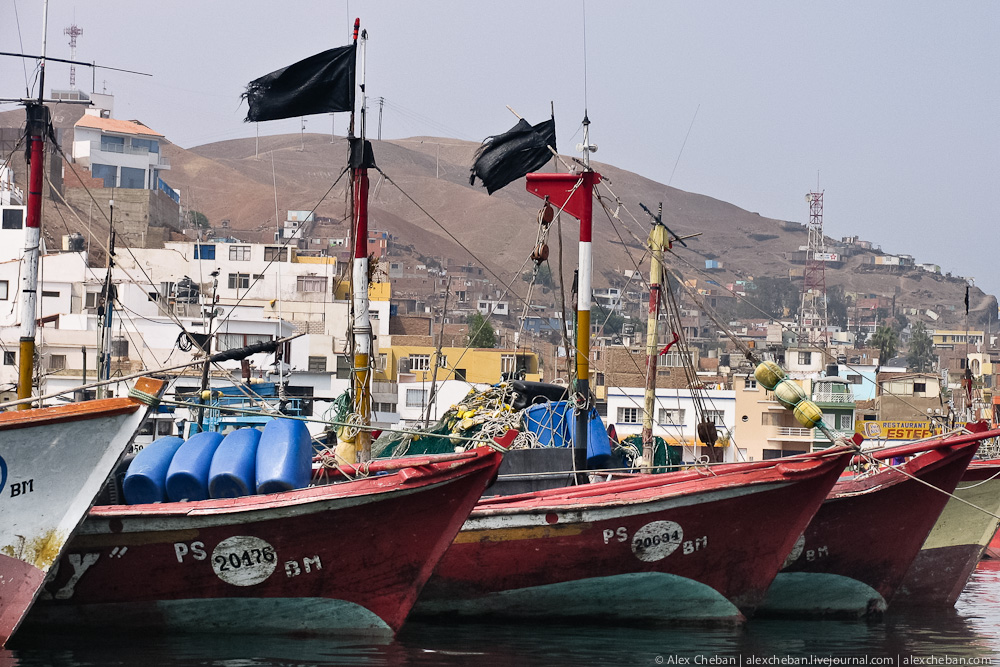 Then an incredible flavor at every step. Library:
And at the gates of kindergarten drawn Mukhomorov grove: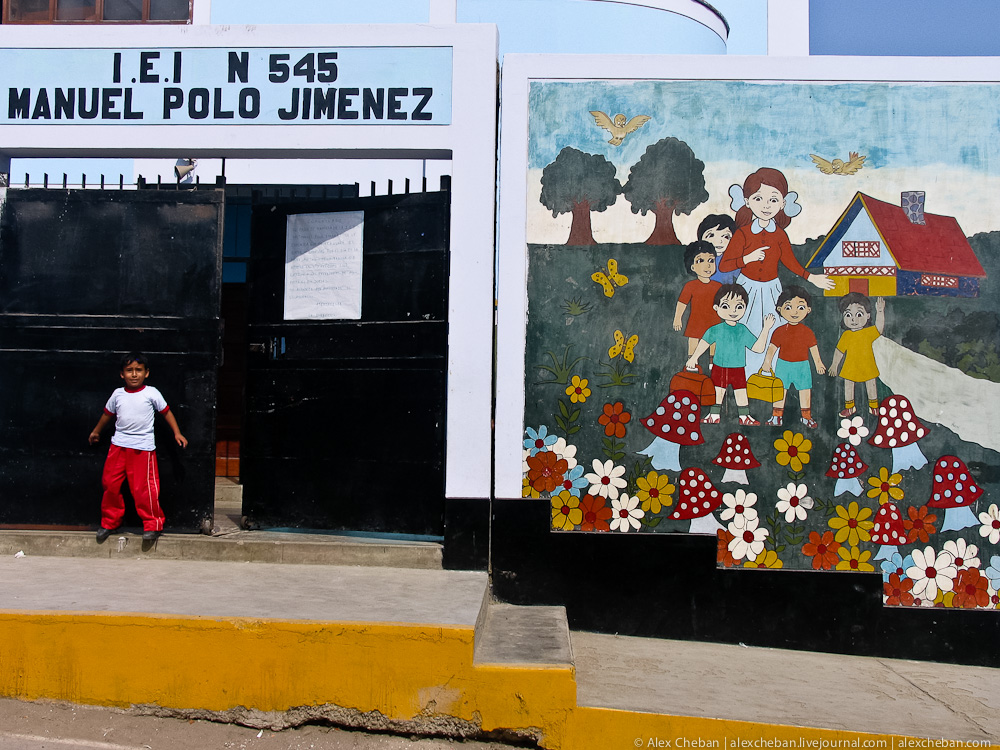 And the school line spend the morning at the roof of the school: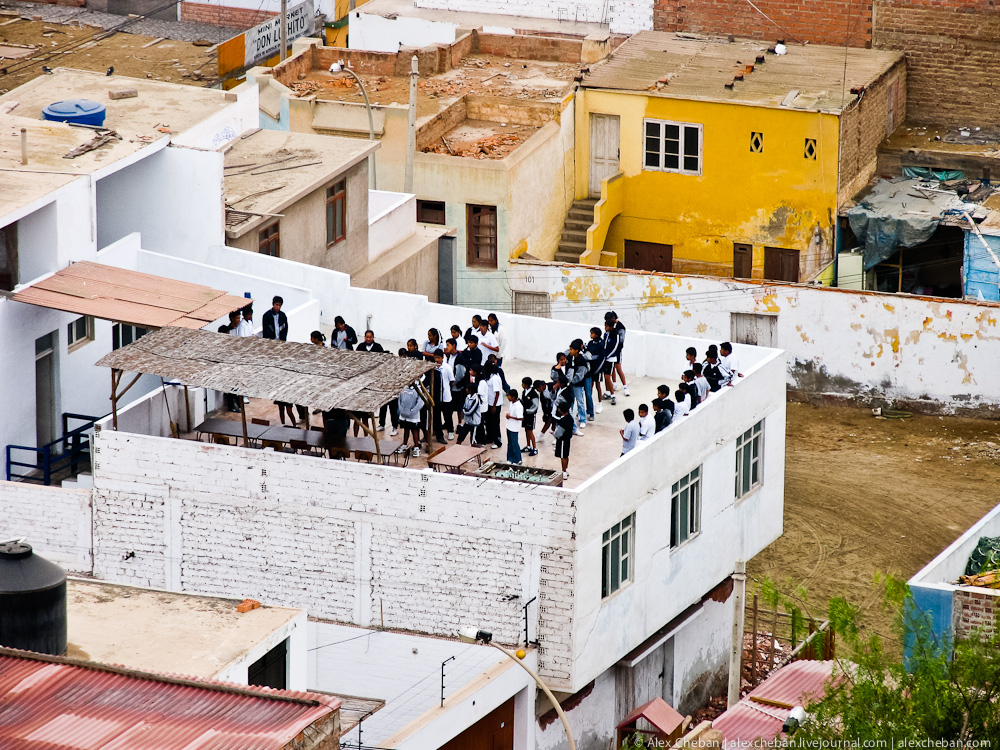 And, of course, is a paradise for food lovers ... Several hours after the catch: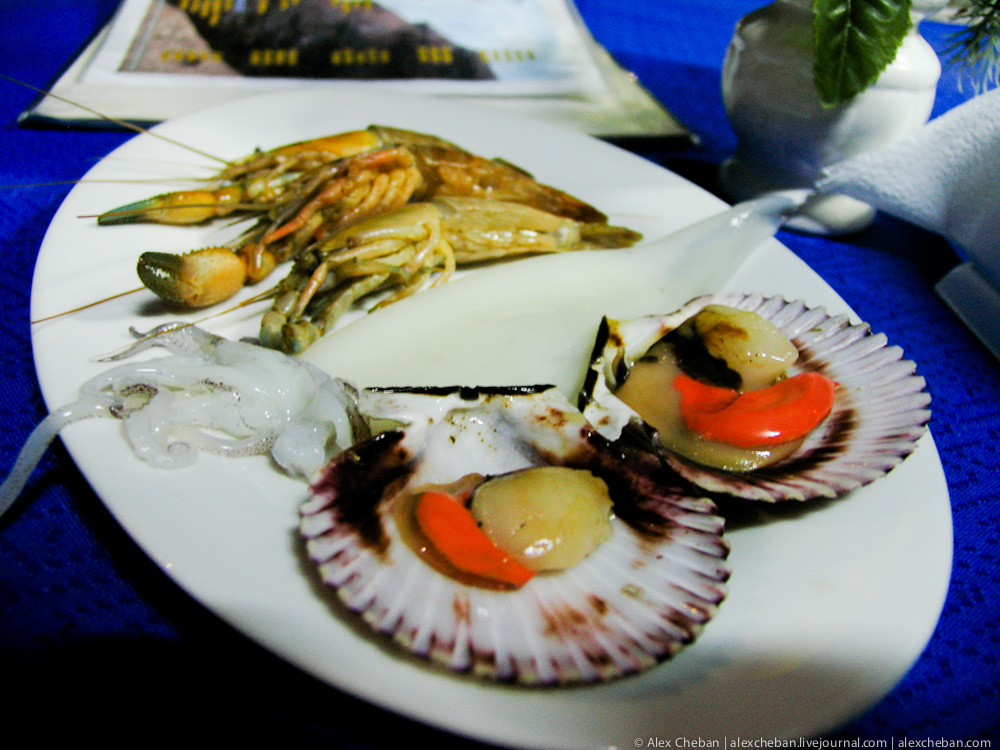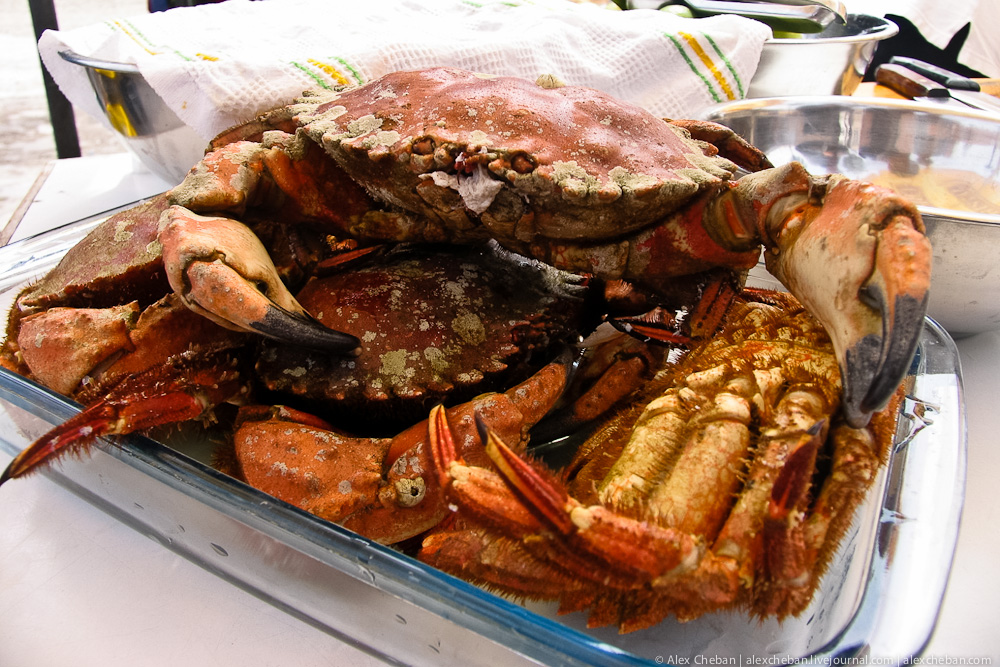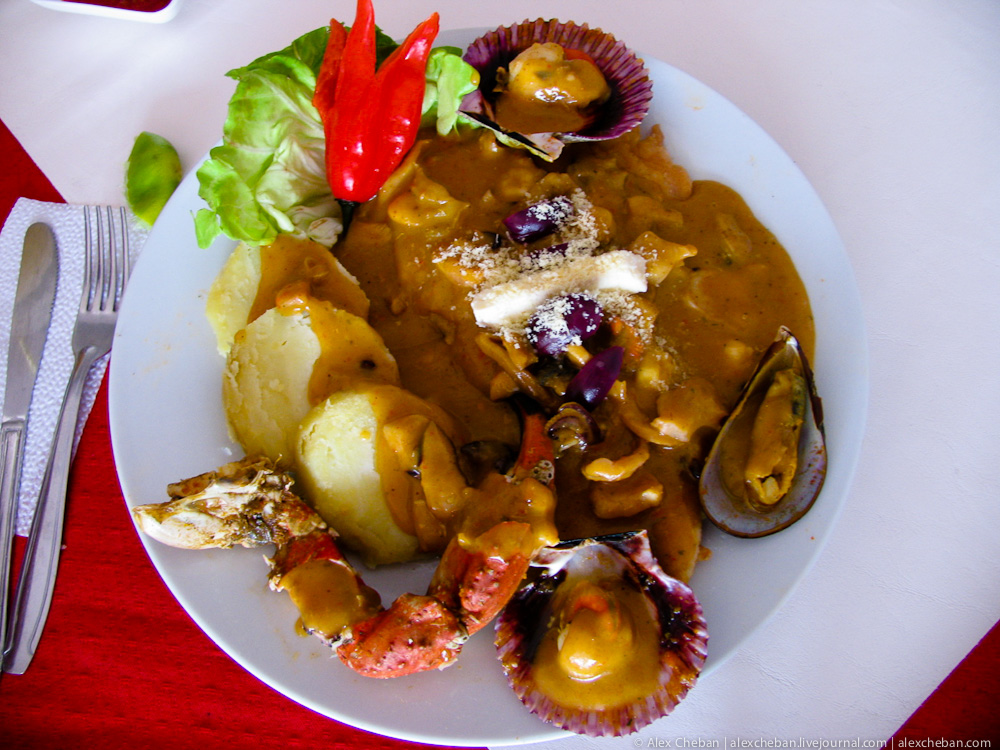 But the main thing - it's the
ocean! Pacific Ocean
, it is incredible, it charms with its power and beauty!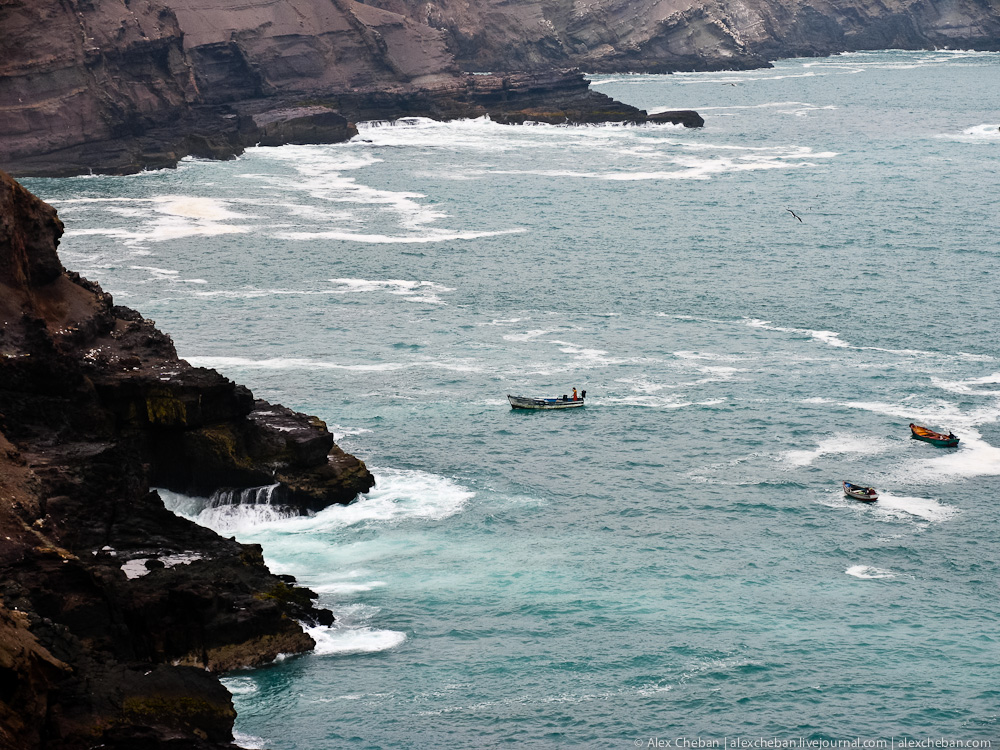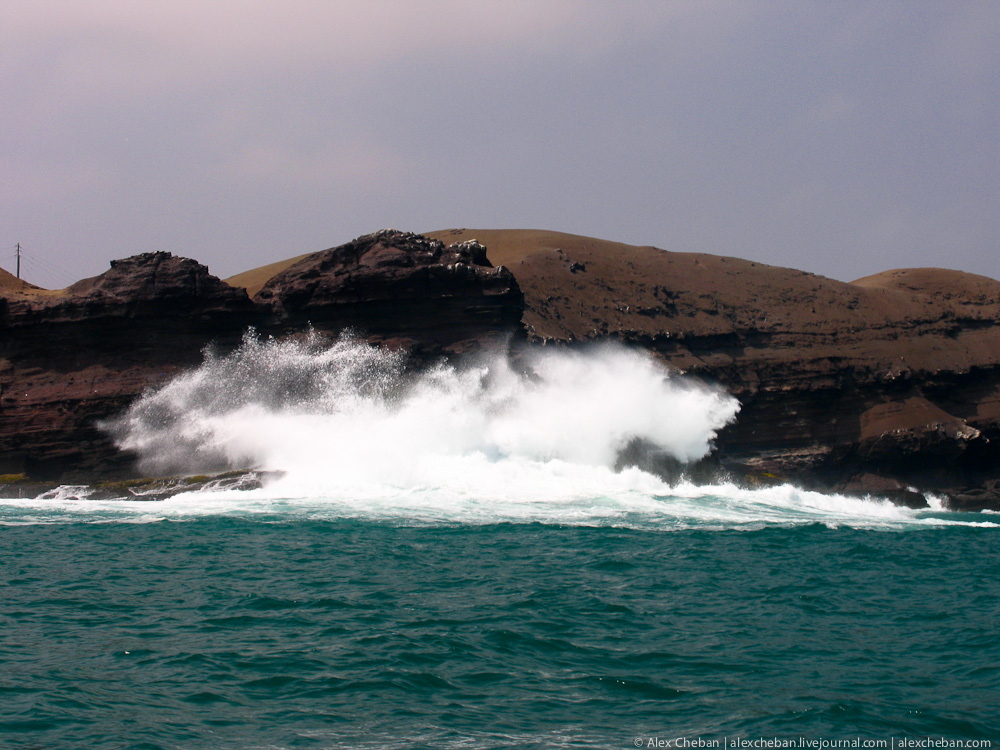 We rode on the boat, believing in the promise to see the penguins and we really saw! It was the kind of Peruvian Humboldt penguins (
Spheniscus
humboldt), and even saw sea lions and pelicans, which attacked the boat with the fishermen in search of breakfast daromvogo ...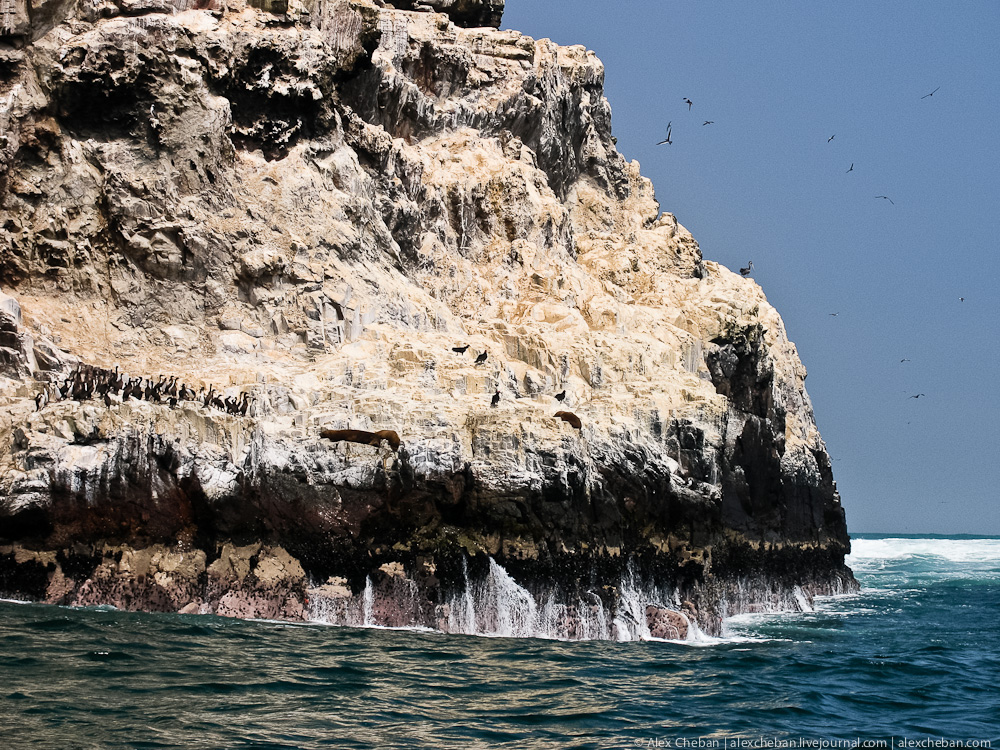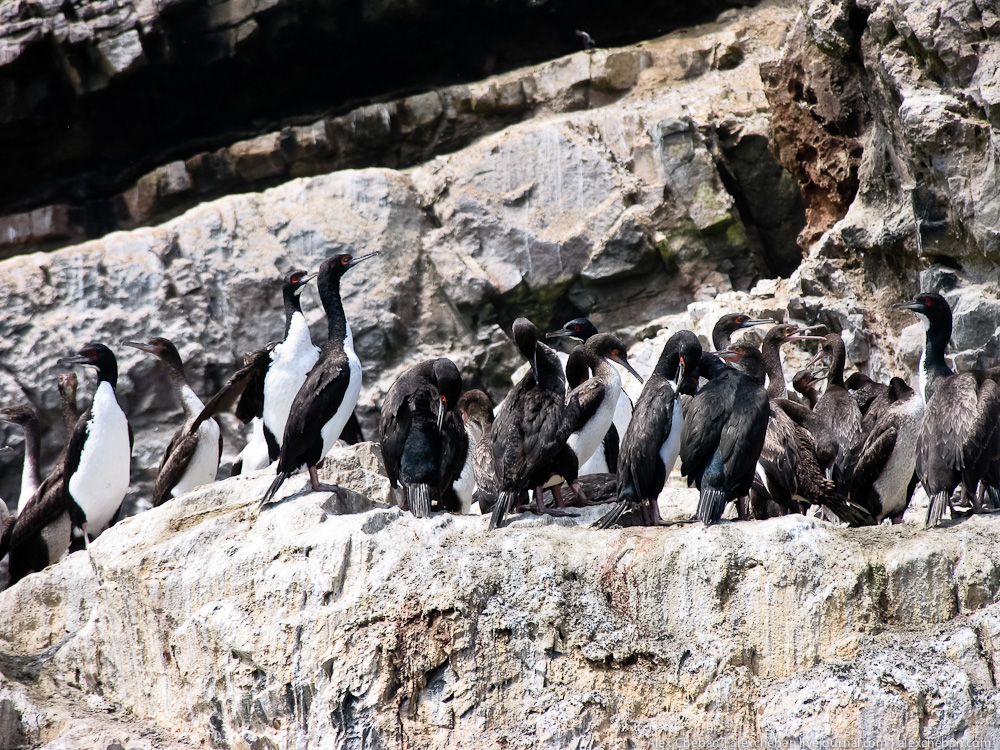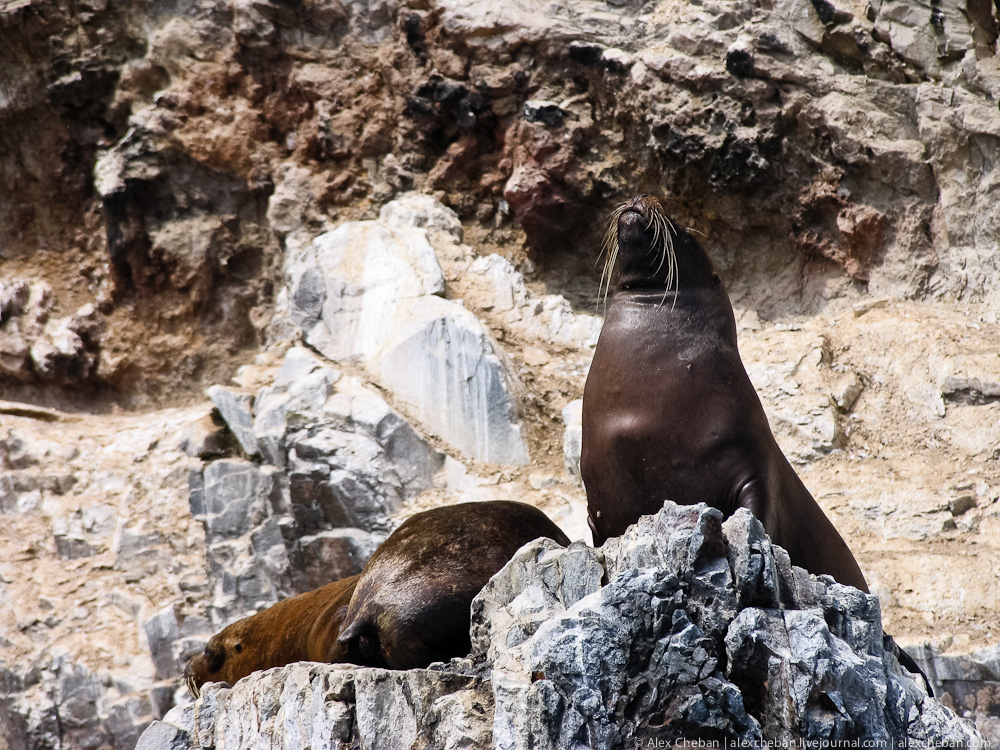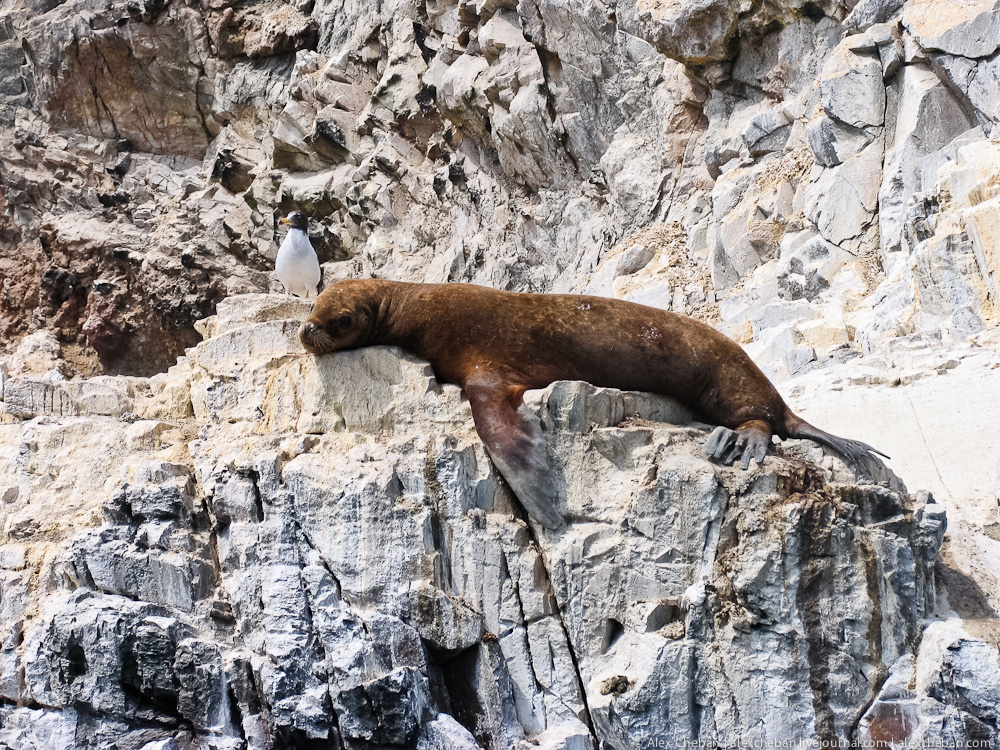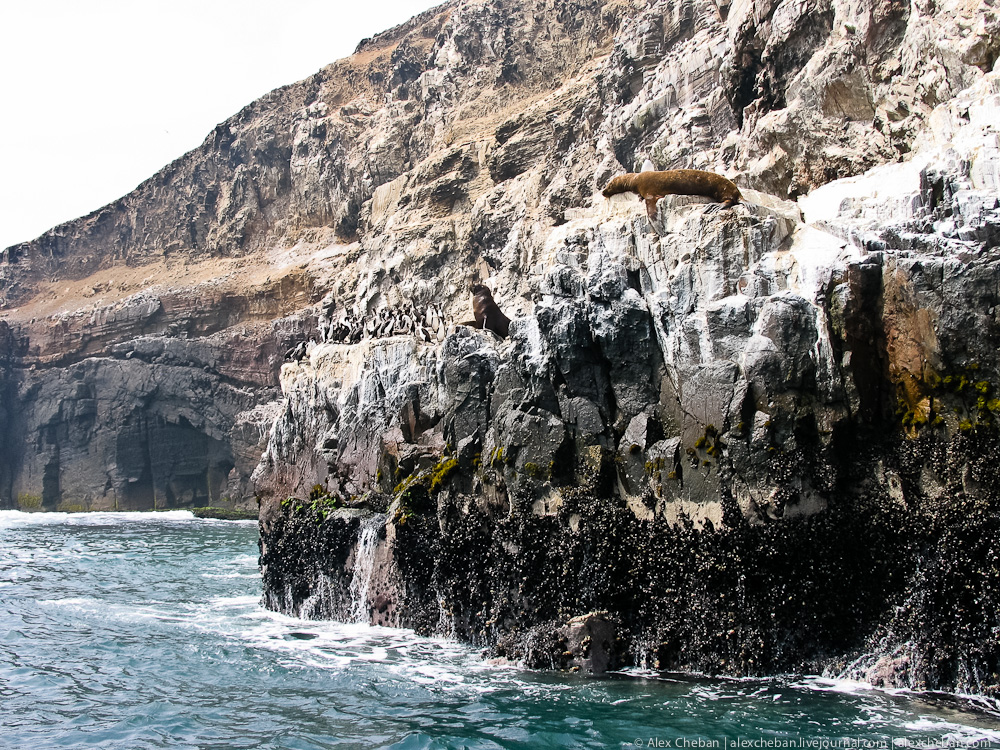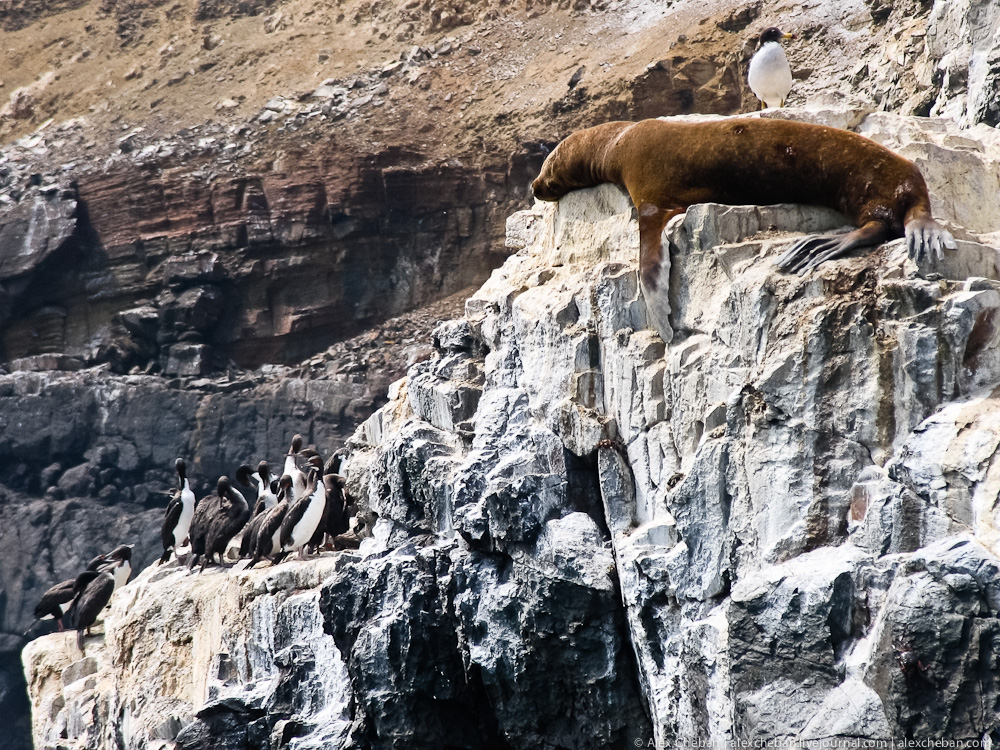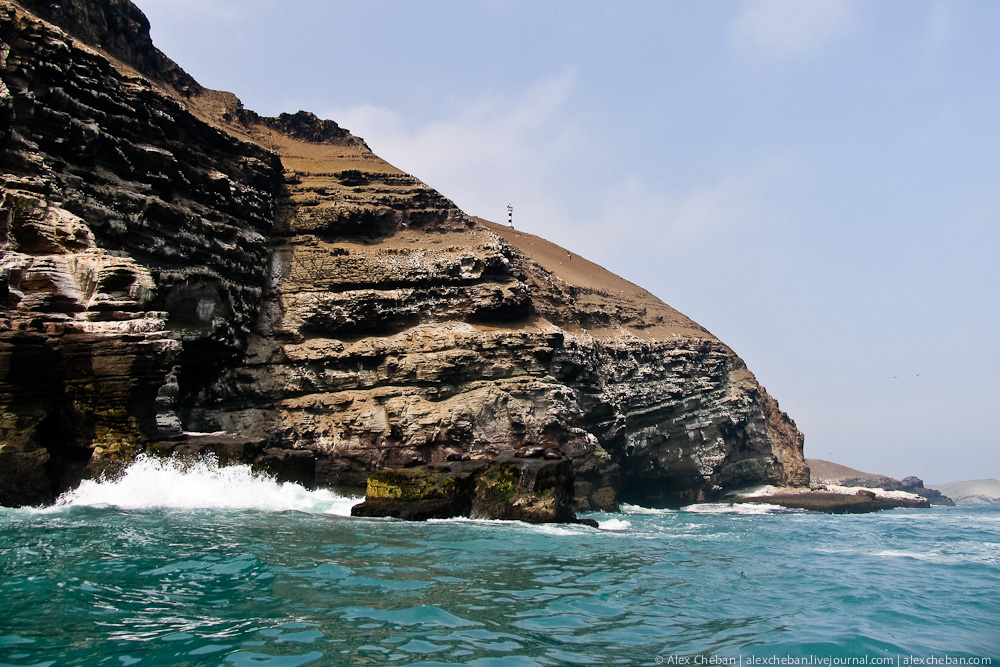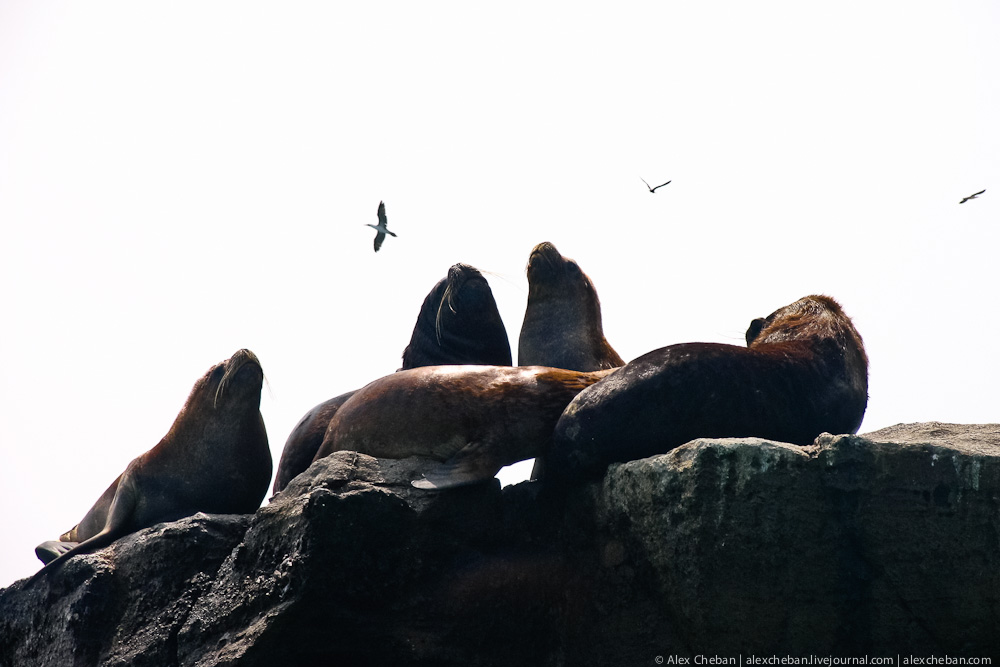 And yet there is a terrific little otelchik for romantics and philosophers, and his charming mistress - "Sir, Elizabeth, but more about that next time ... :)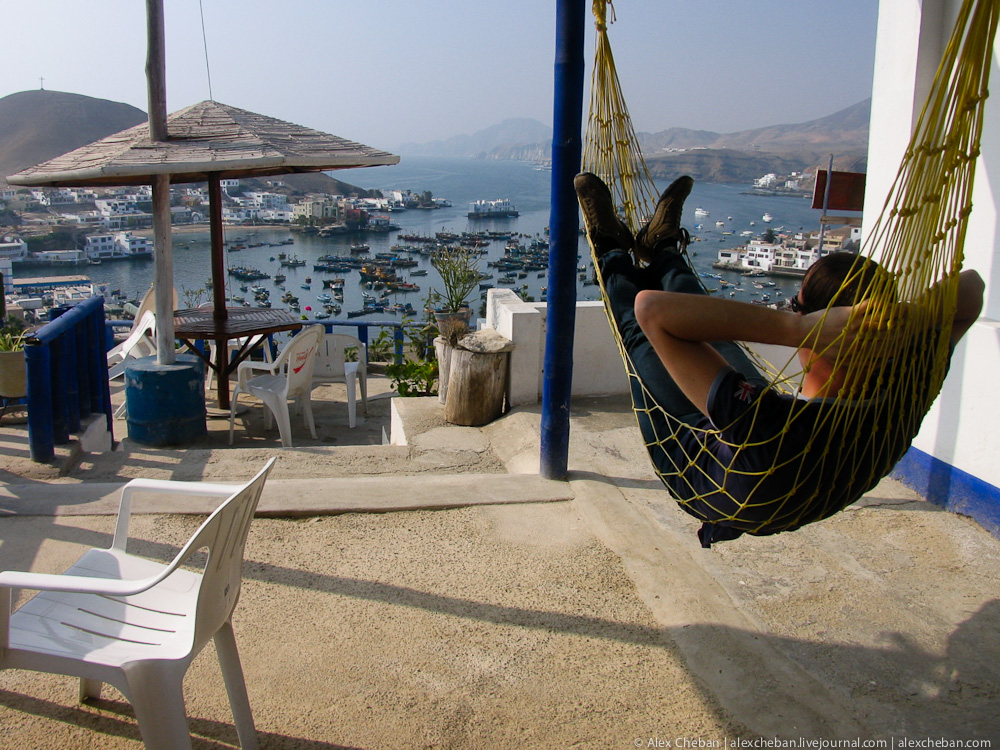 We are: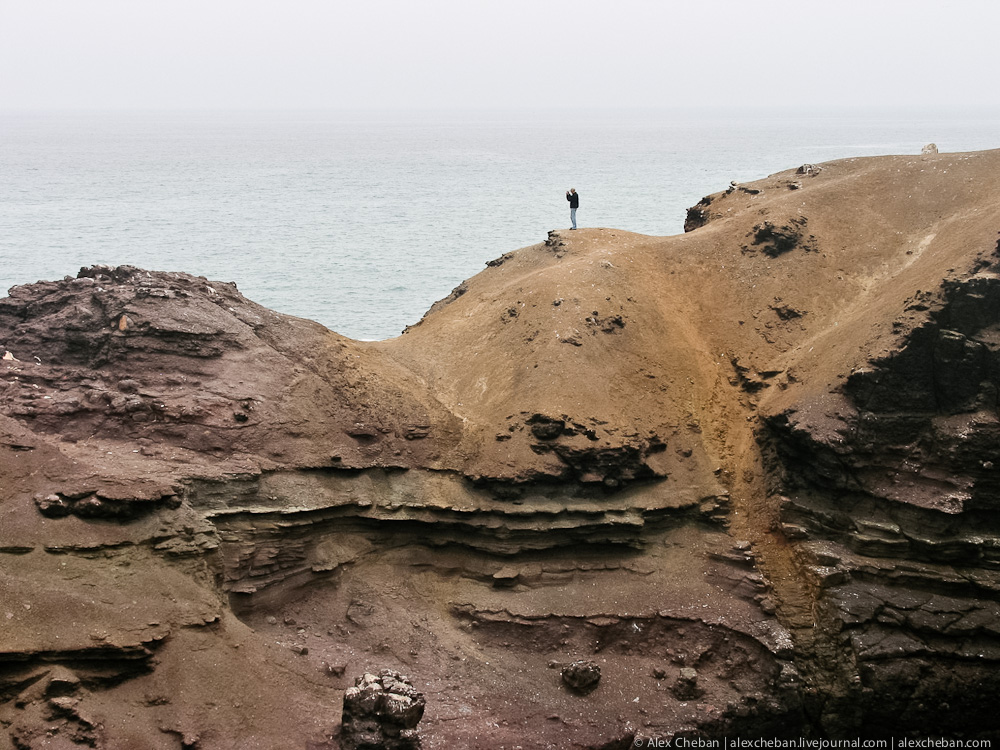 To be continued: