Those who have been reading my journal may recall that several times I briefly wrote about traveling to the North Caucasus, more precisely in that part of it, which is located on the territory of the

Republic of Adygea

. It is here that the Caucasus is the northern boundary of the reserve, there is a river Belaya, and is located utut a very beautiful place - Lago-Naki plateau.
This time we stayed here in this lovely place.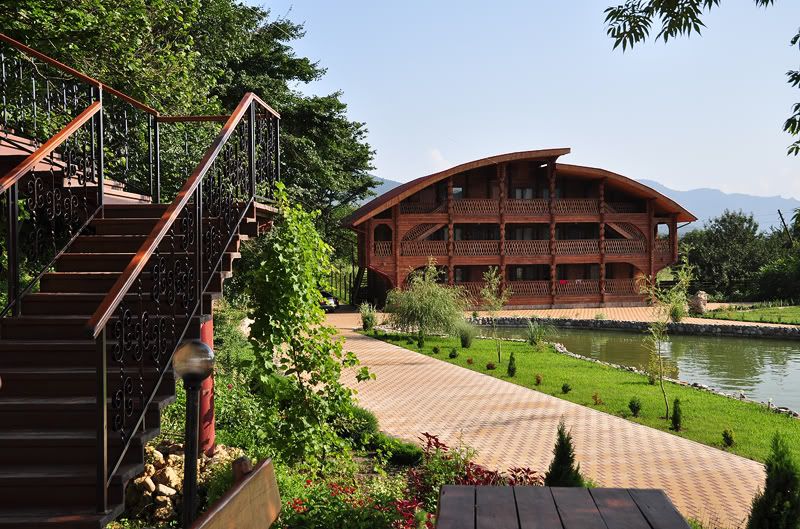 Surprised?
Yes, those who come here for the first time often wonder.
Large enough (by local standards), and a very nice hotel situated at the entrance to the village Dahovskaya. Based began two years ago, and as you can see, there are very few to finish.
In winter 2010, I have stayed here. In one of the buildings (left) has a restaurant with a pretty good set of dishes and drinks. By the way, these small pools - flow.
A little - well, so very cold. Great little warmer, it is mainly a nation and swim.
And this (third), housing (for whom exactly is a mountain spring that feeds pools) was built in less than a year.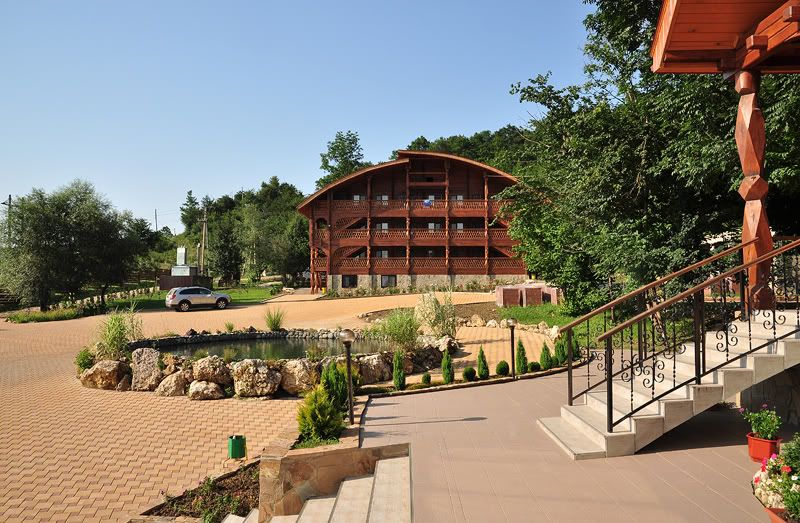 Rooms are simple but have all the necessary minimum, TV, air conditioner, refrigerator, c / a, a shower with its own heater.
Such a double room now costs 2000 rubles. per day, breakfast included.
Want more surprised?
Availability (currently in season) at the weekend there, it is desirable to reserve for a week.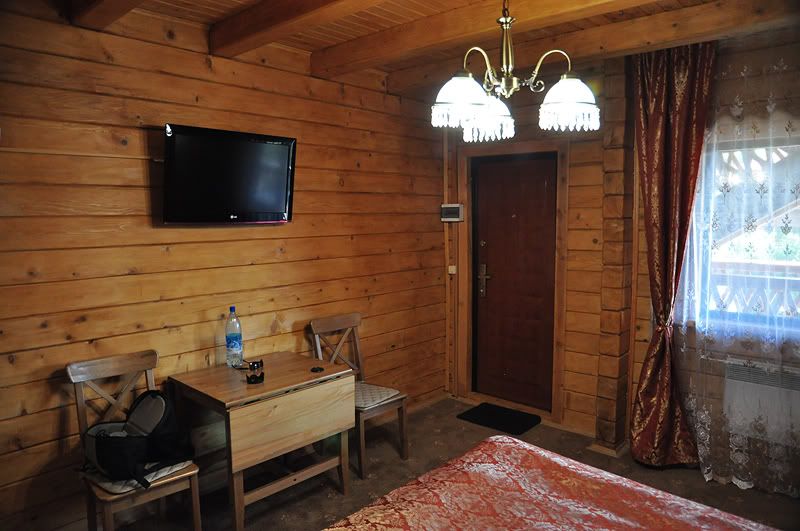 Strictly for the mountains.
At this time, went on a little walk for 8 hours, without an overnight stay.
Far decided not to climb, just go with the side which has never visited.
The truth about this a little pity, because once hit on a tedious, the 2-hour ascent.
Although after this wonderful open views.
Water and could not take (only the first hour of the path), since we met in a mountain stream (or rather the river Armenian woman) well water was very tasty and cold. We even scored on his way back from a couple of liters.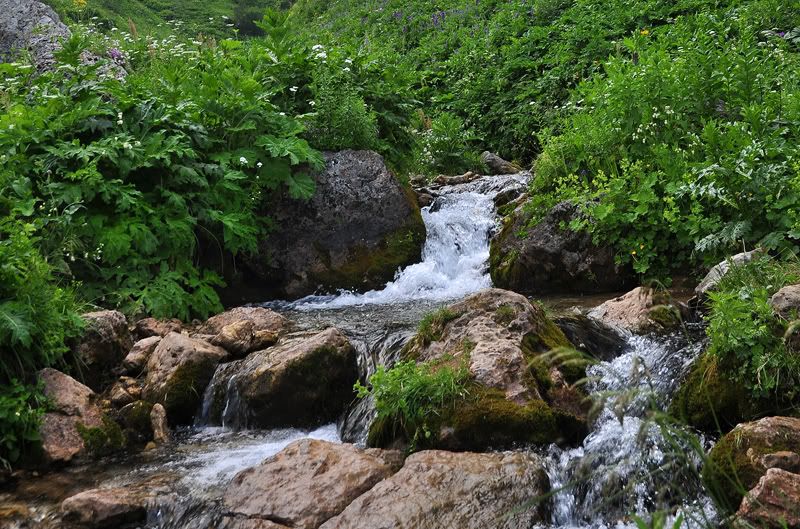 That's where something out and she follows.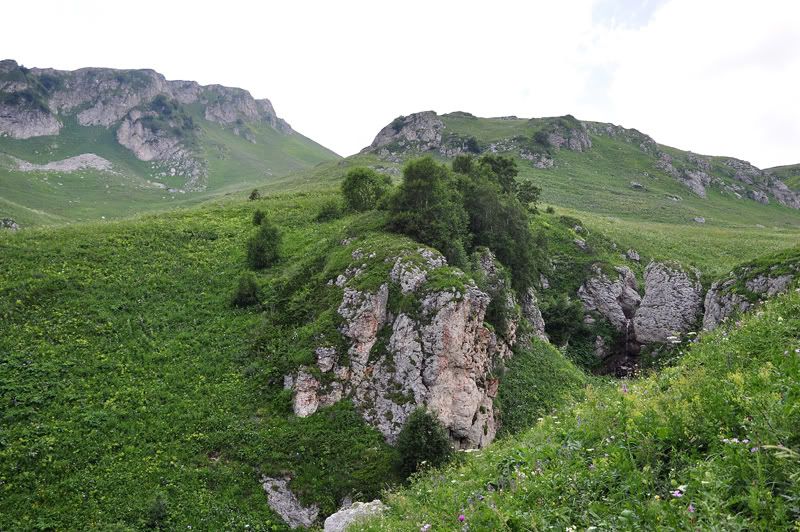 Sound familiar? ;))
The path goes along the river to the Lago-Naki plateau.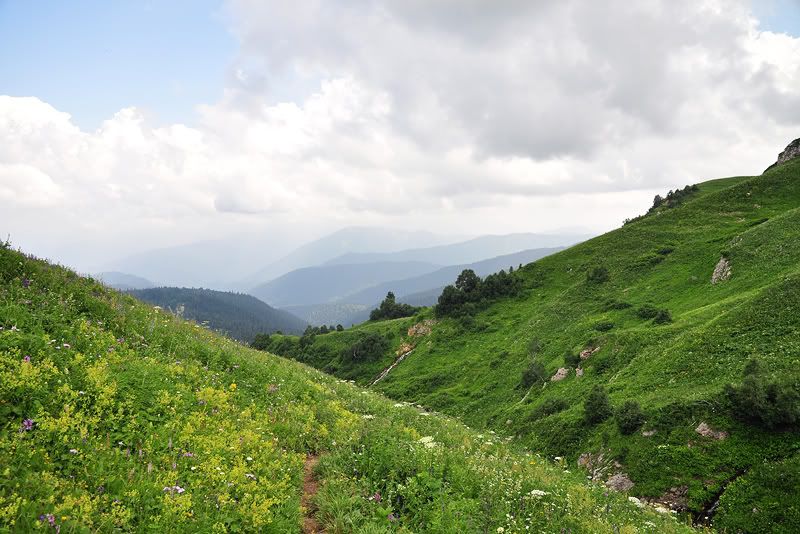 When climbed a little higher, the same age start to build, the sun appeared and began to play all around with bright colors.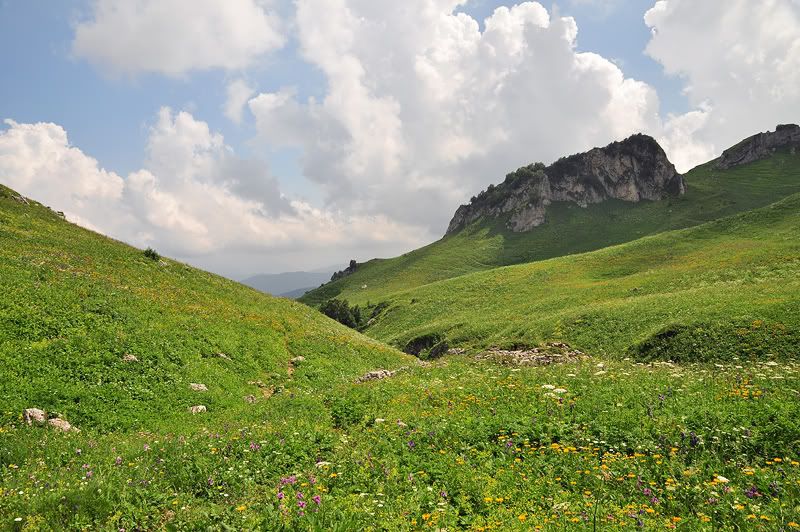 But the weather is changeable in the mountains, it took quite some time and everything started to tighten the clouds.
And here is an old friend. Past him, we rode a snowmobile in winter. That's when I really did not think that walking to it from this side go up (particularly attentive to suggest it is (only snow) can be found at the end).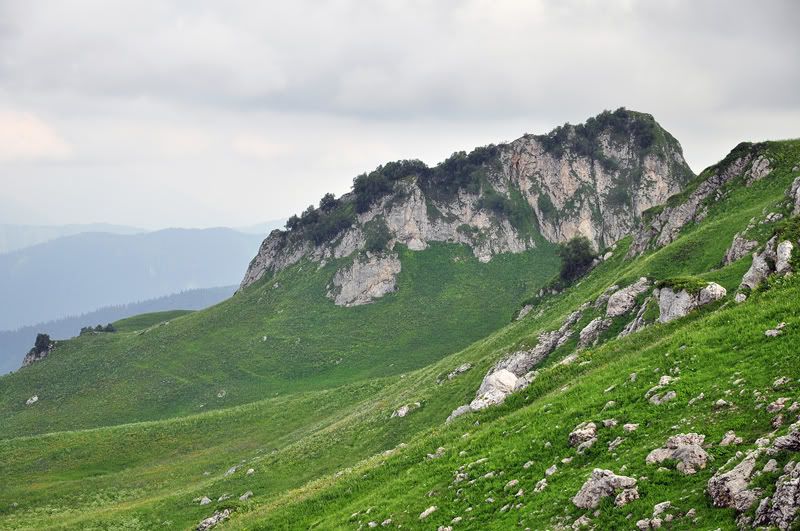 What good foothills - it is for its flowers. And although the main flowering time is of course in May-June, even in late July, fans of flowers here should like.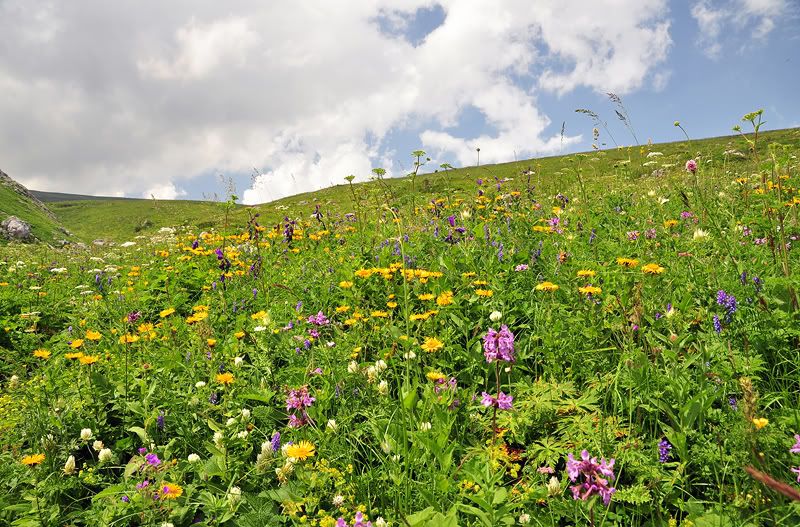 Why not

alpine meadows

?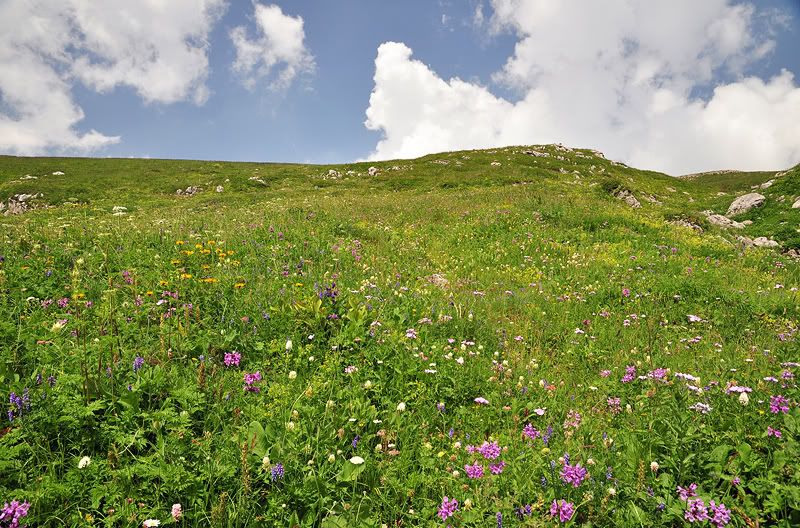 In general, this time something like this ...