At the word "cow," we usually there is an image something awkward and not very intelligent.
But when you meet with a Scottish highland cow, they make quite a lasting impression
This shaggy beast with long, thick hair and bangs covering his eyes with a cow in a luxurious eyelashes is one of the symbols of Scotland.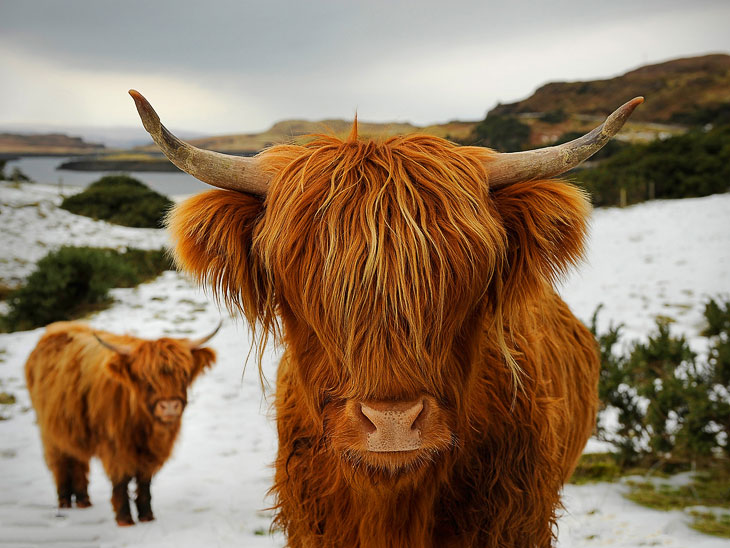 Traveling to Scotland can be found everywhere these ads featuring shaggy monsters.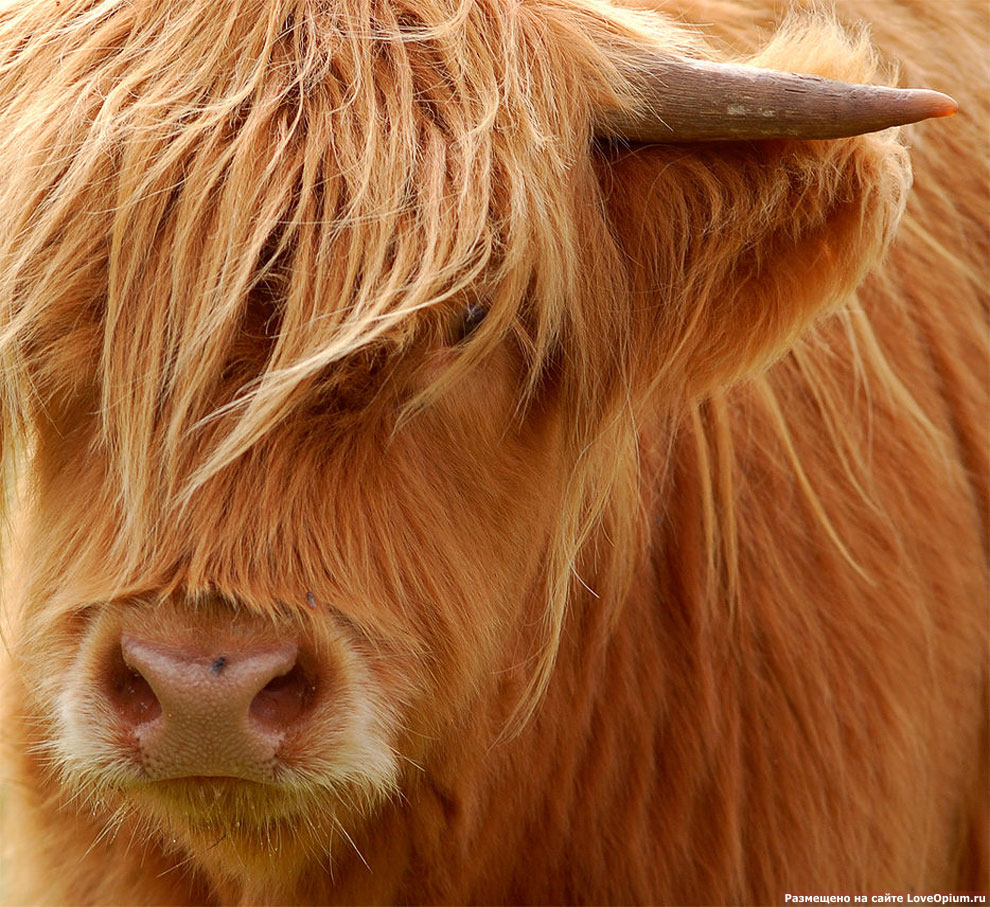 This alpine cattle breed has a long and distinguished pedigree, not only in their homeland in western Scotland, but in many remote regions of the world.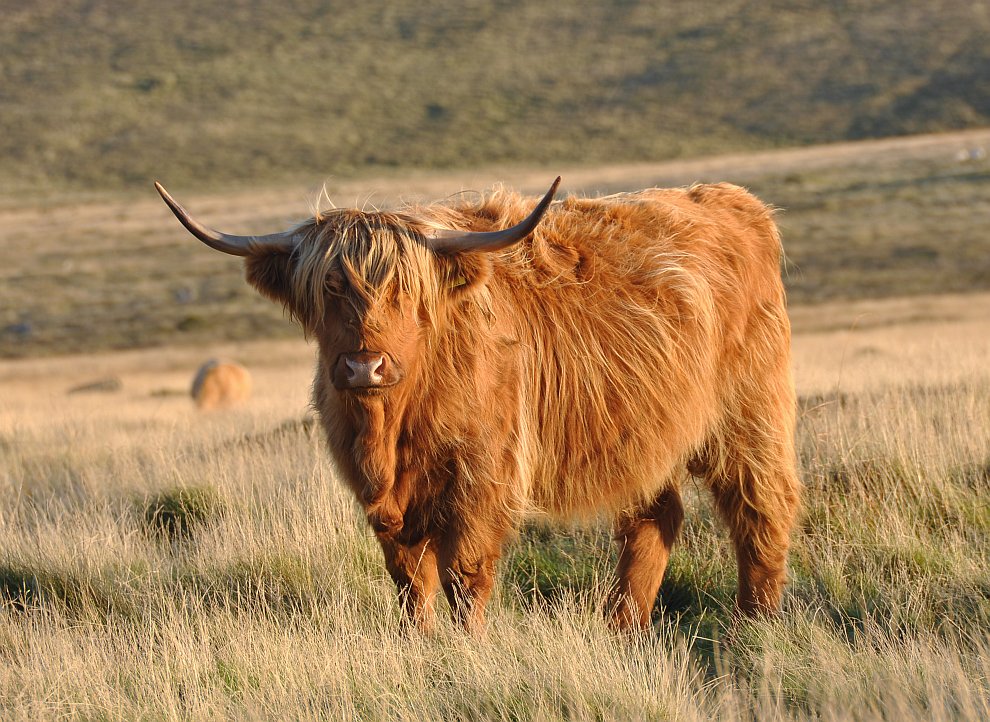 This is one of the oldest, most recognizable and well-known British rock with long thick hair and majestic horns.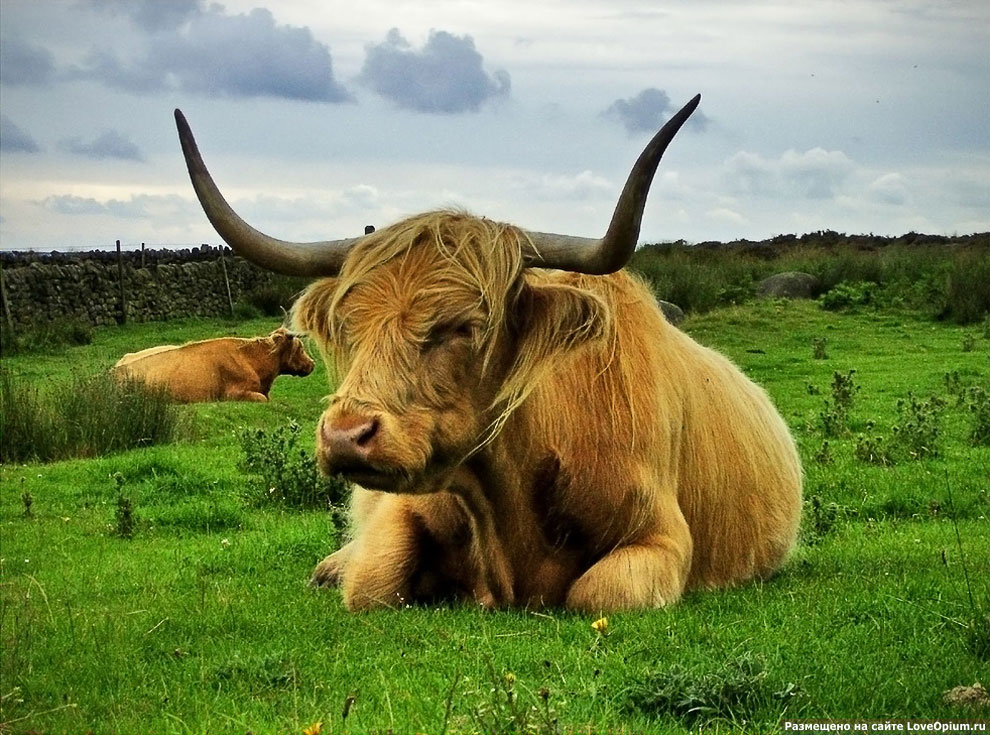 For centuries, the sight of these animals remains unchanged.
The first records of these cows have been published in a book about cattle Highland area in 1885.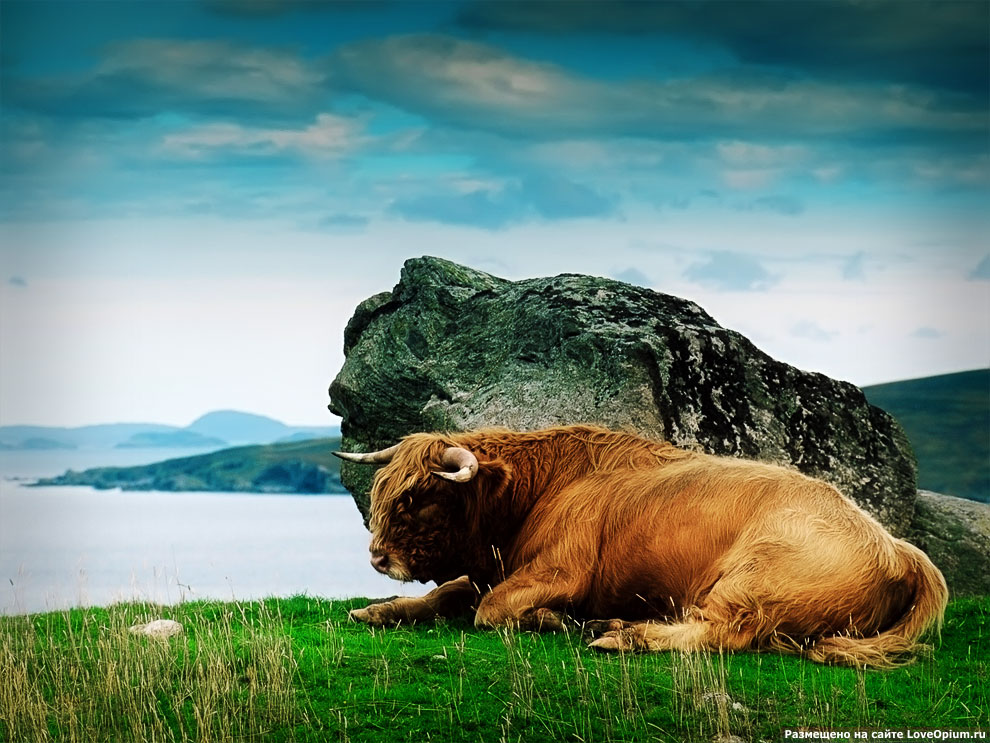 Highland - the largest of the 32 regions of Scotland.
Situated in the northern highlands.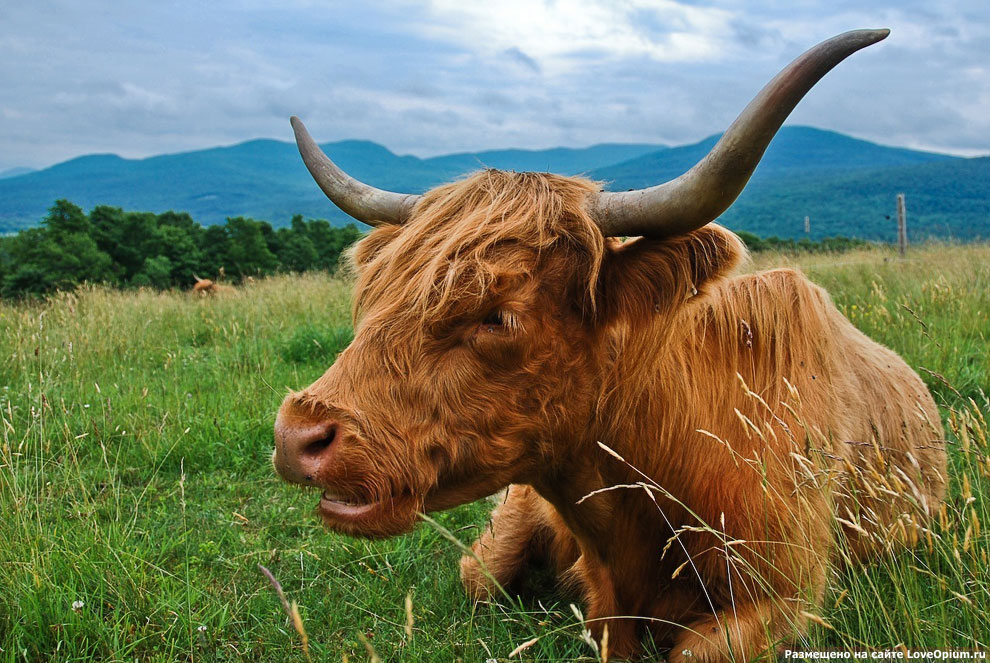 "Hairy Cow" live in mountainous regions with strong winds, low temperatures, high annual rainfall and a lack of food.
It is hard to find another breed of cattle, which would be able to exist in such harsh conditions.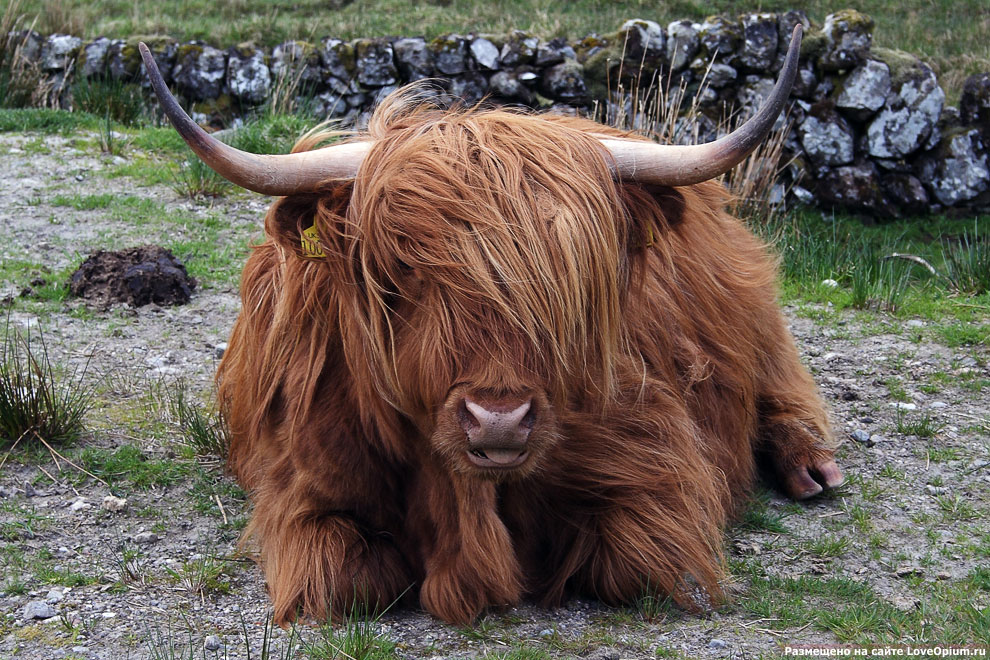 They can eat shrubbery, and various coarse grass and fodder from which refuses any other cow.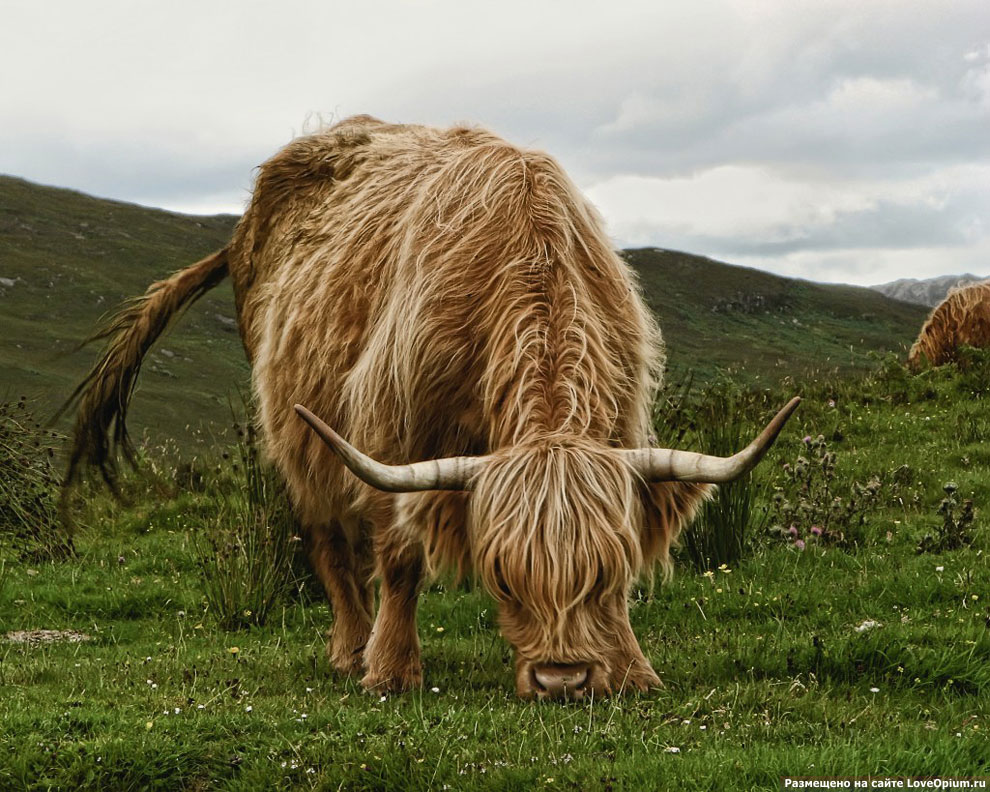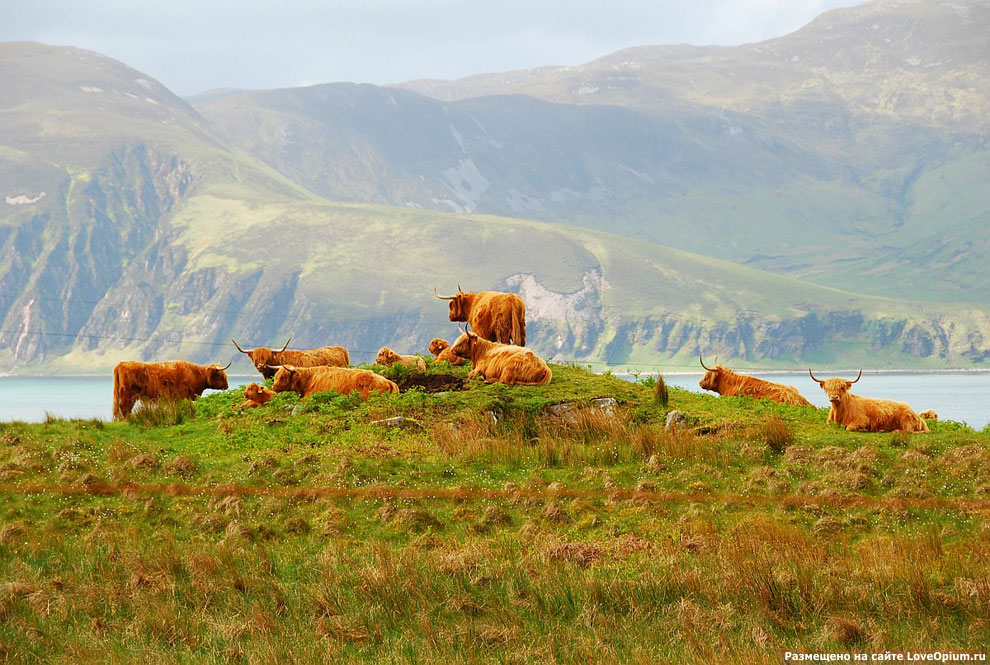 Scottish highland cows, too, differ in longevity and continued to proliferate after 18 years.
Conventional cows are used for reproduction up to 8-10 years.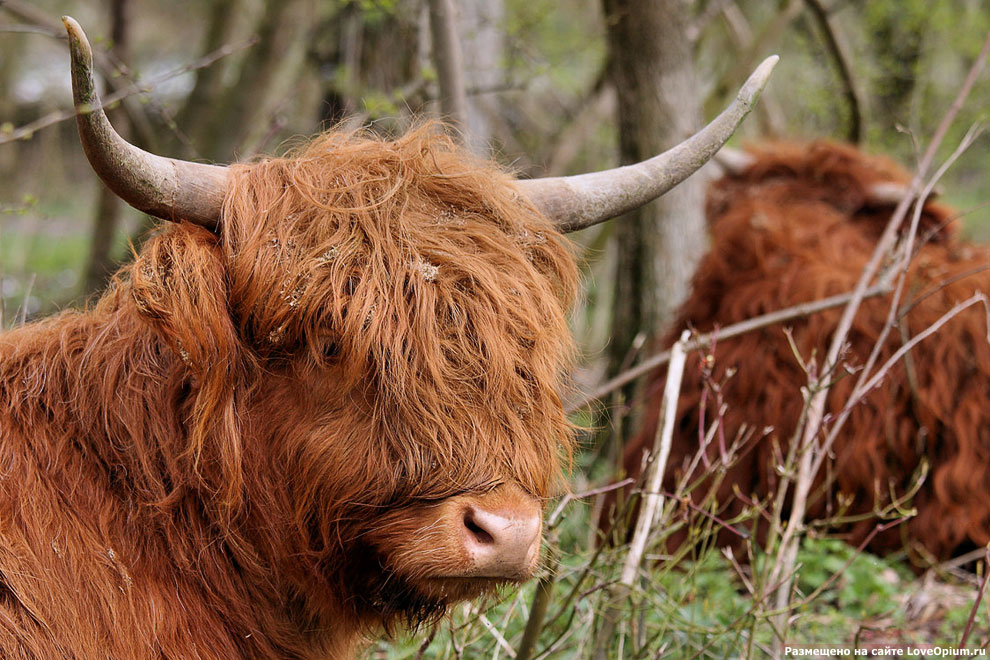 Meat highland cows, useful and nutritious, it is different reduced-fat and cholesterol, protein and iron in it than the usual beef.
After the rain: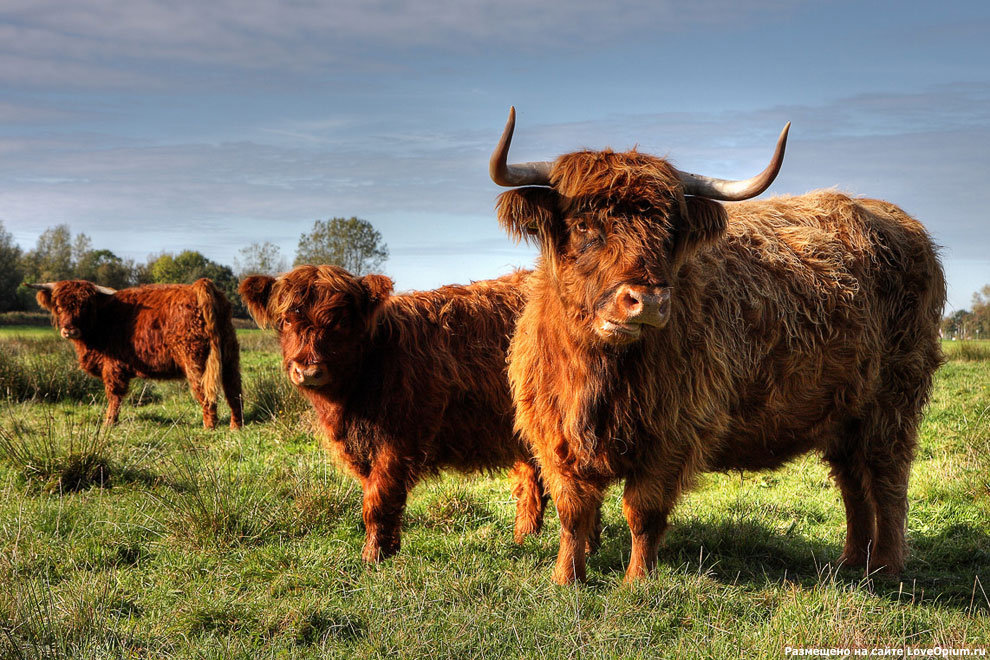 Scottish Highlands is proud of his cows and should be widely promoted.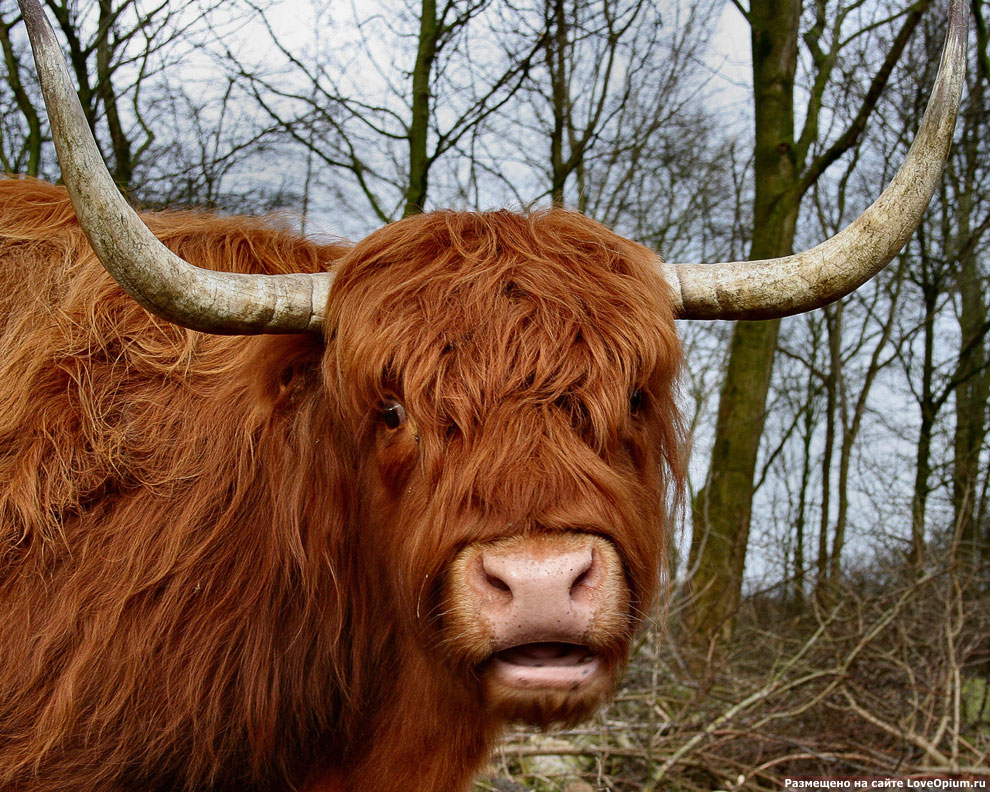 And kids look just like toys, plush and shaggy: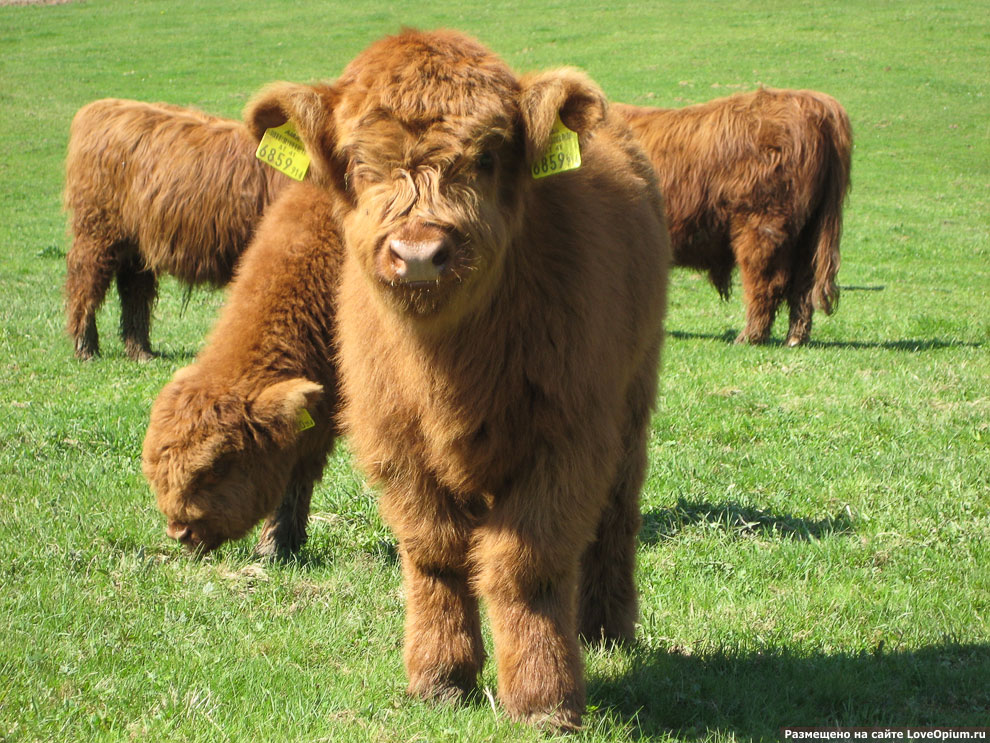 Another color.
White: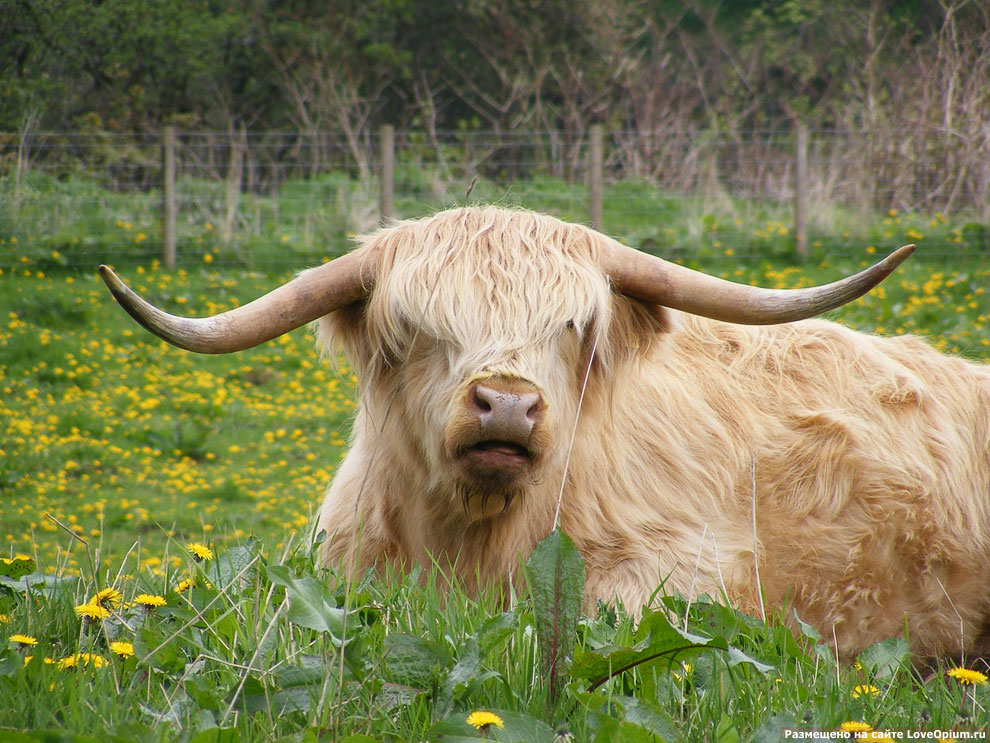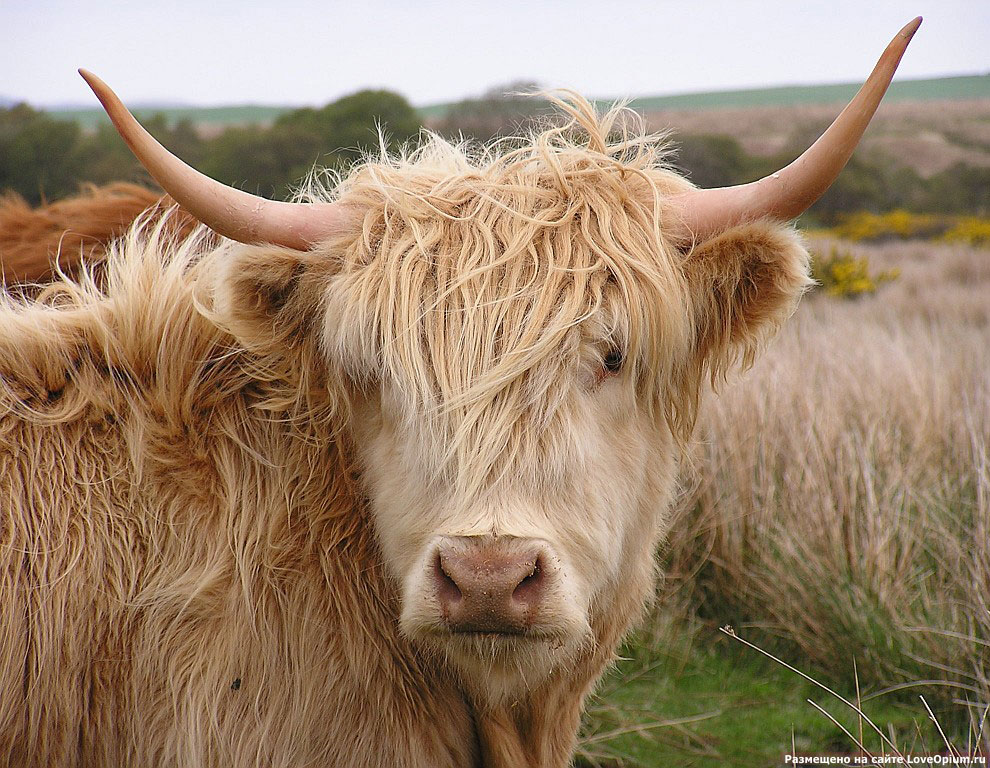 black.
Portrait: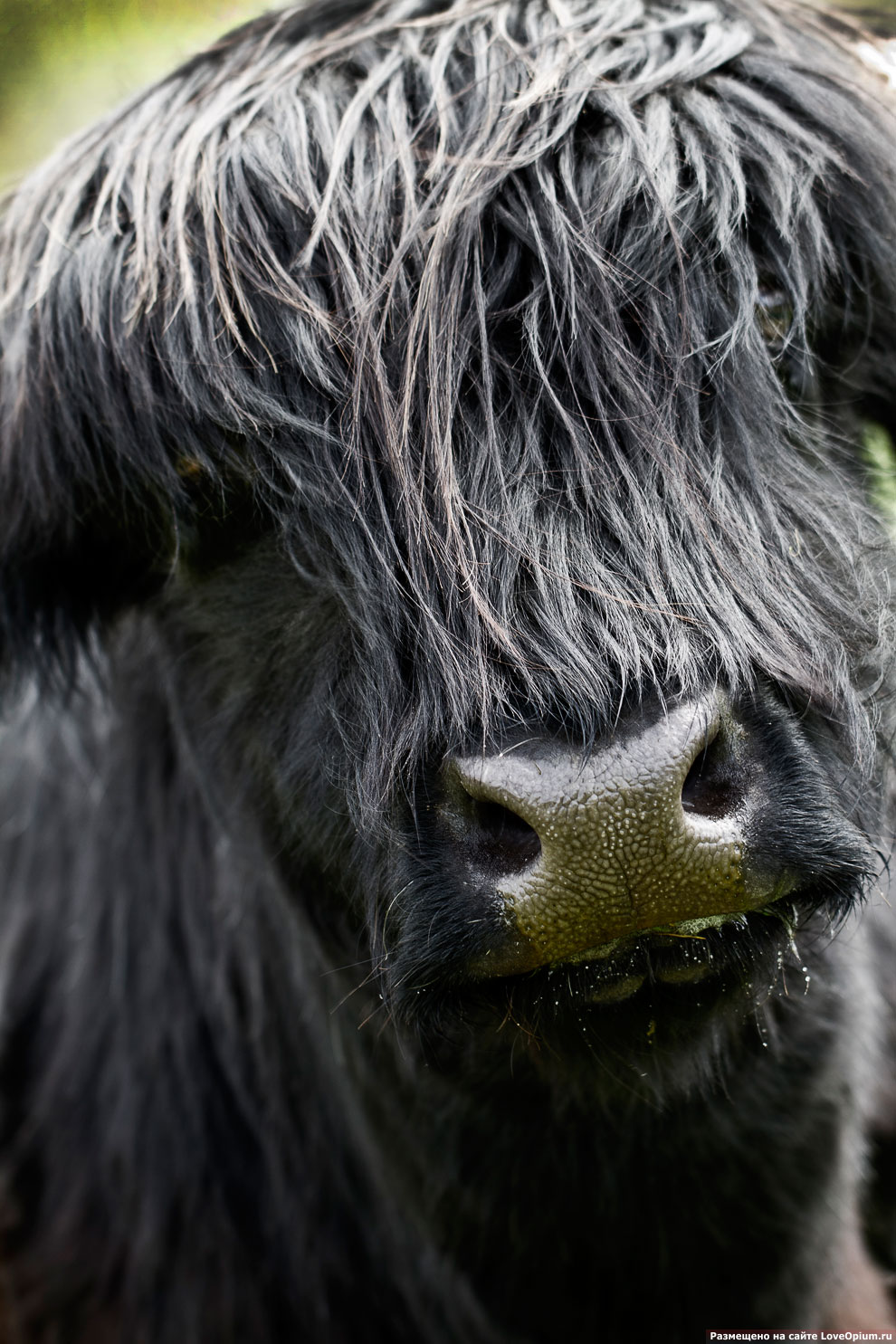 Although it should be noted that even with the long journey to Scotland, you can never find these pretty "hairy creatures."